Android
Step 1: Configure the proxy

Click Refer Client tutorial
Step 2: Configure Android
1. Turn on the mobile phone, locate WLAN Settings, and open the wifi Settings proxy.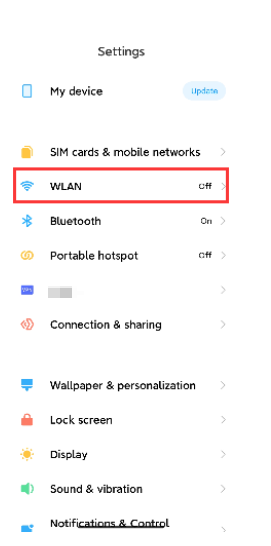 2. Click the arrow icon on the right of the connected network. The network details page is displayed.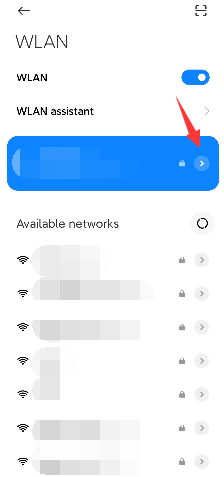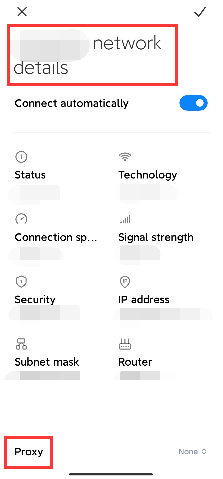 3. Slide the phone and find Proxy Settings at the bottom of the page.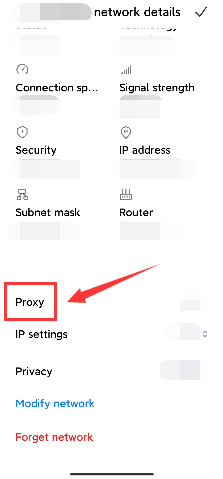 4. Set the Proxy to manual and go to the next step.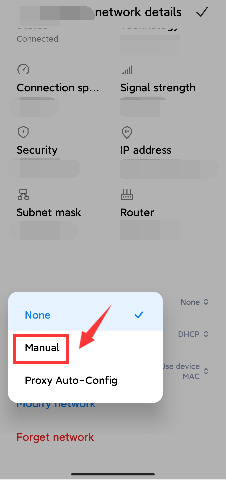 5. Enter Host Name and Port, and click OK.