How to use Static Residential Proxy?
Introduction: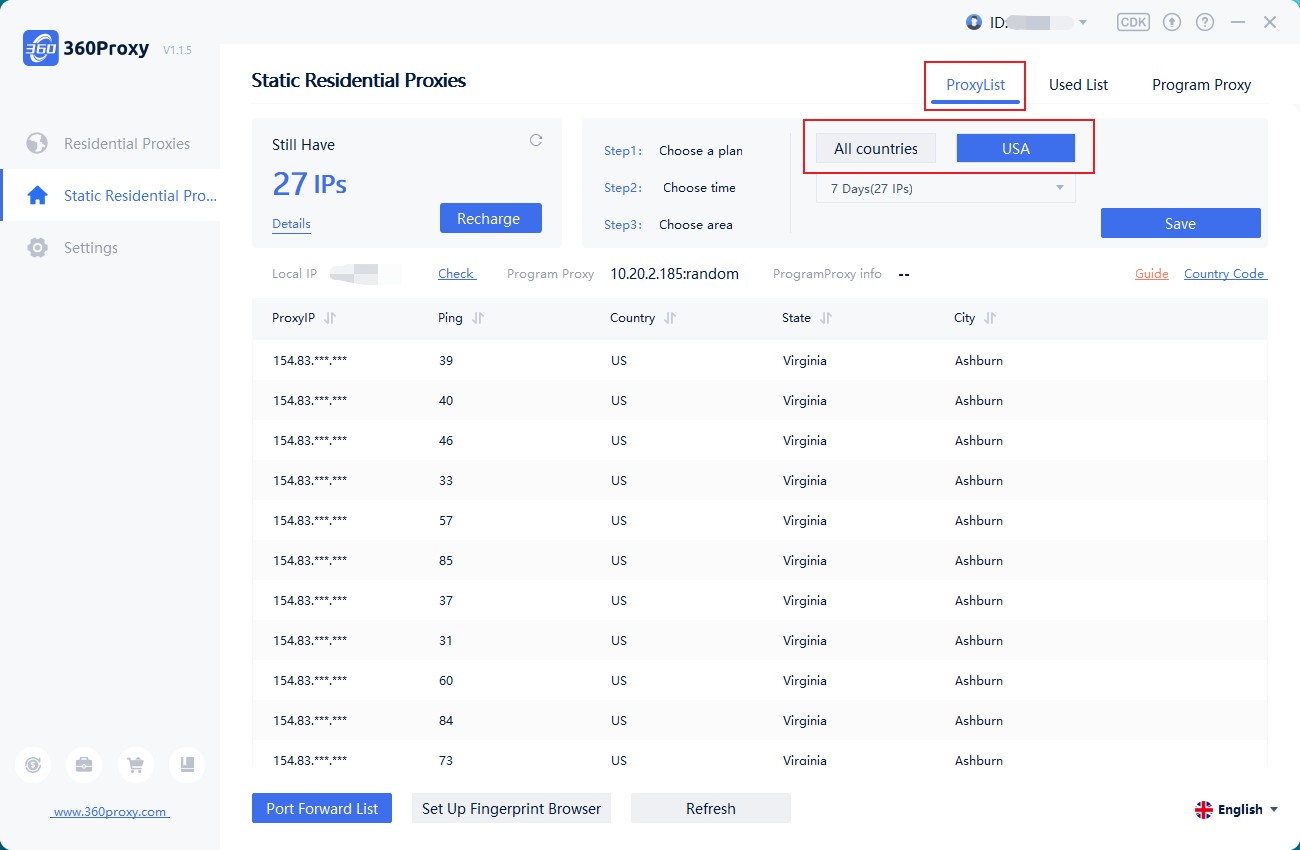 1.Open the "Static Proxy Proxies" interface, and you can choose "US" or "All Countries". After selecting, the system will automatically jump to the IP details list of the selected region.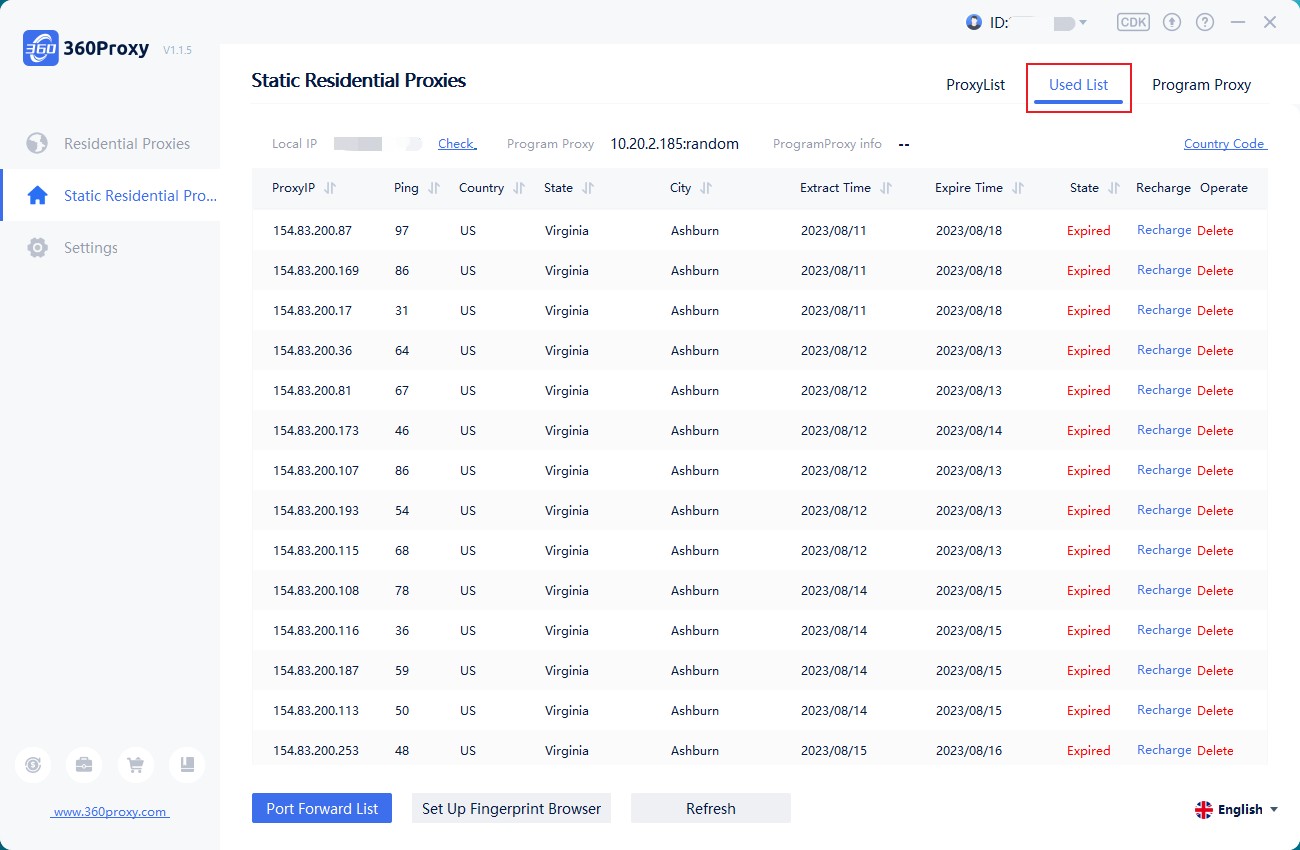 Click on the "Used List" button to view the static IP details that have been extracted before.
You can activate the static proxy function through two methods: "Program proxy connect" and "Forward Port To Proxy".
1.

Multi-port forwarding setting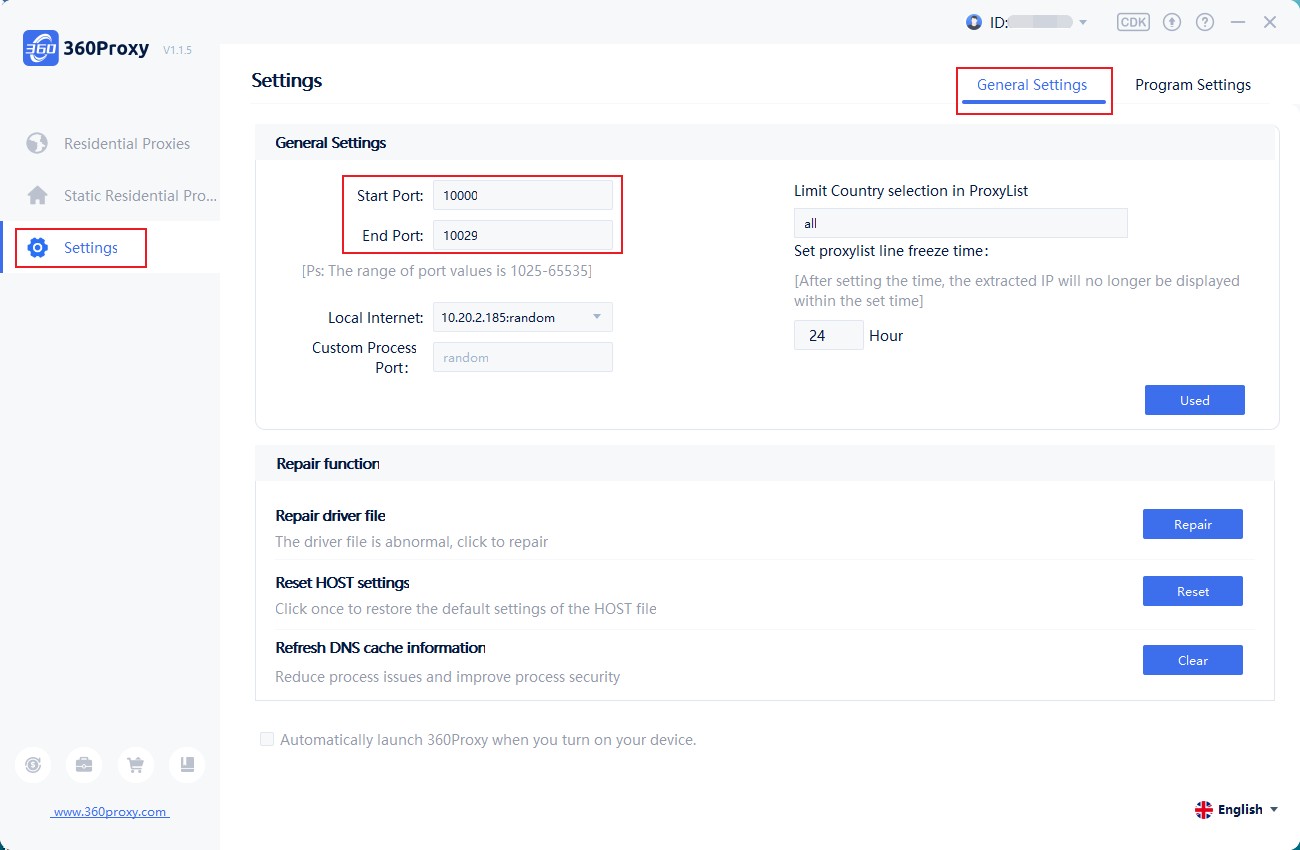 STEP1:Click the "Settings" button and set the parameters for the start and end ports in the "General Settings" section. For example, if your start port parameter is 10000 and you want to extract 30 IPs, you can set the end port to 10029. (The maximum interval range remains between 0 and 500)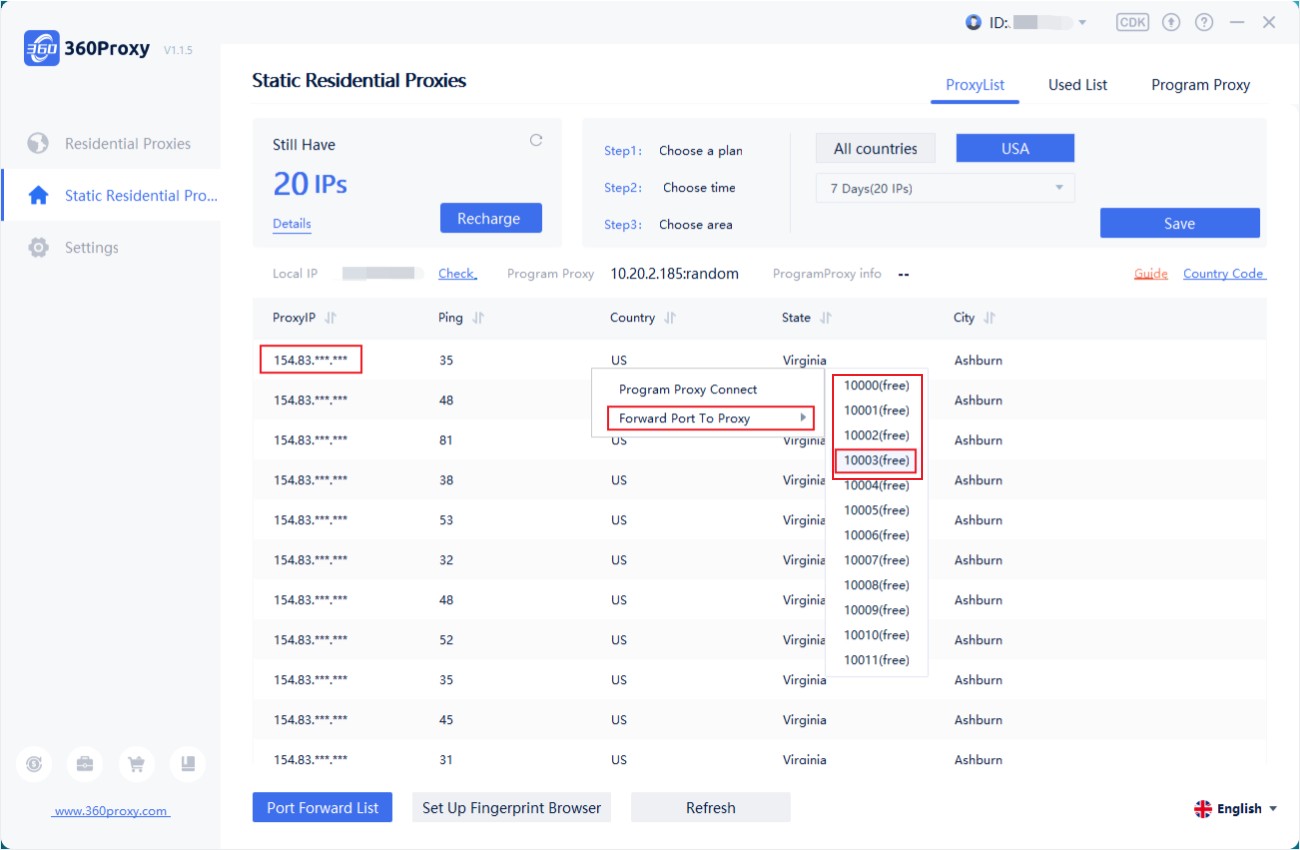 STEP2:Select a proxy in the IP list, right-click, select 'Forward Port to Proxy', select the proxy port number you want to forward from the drop-down list, and complete the IP extraction.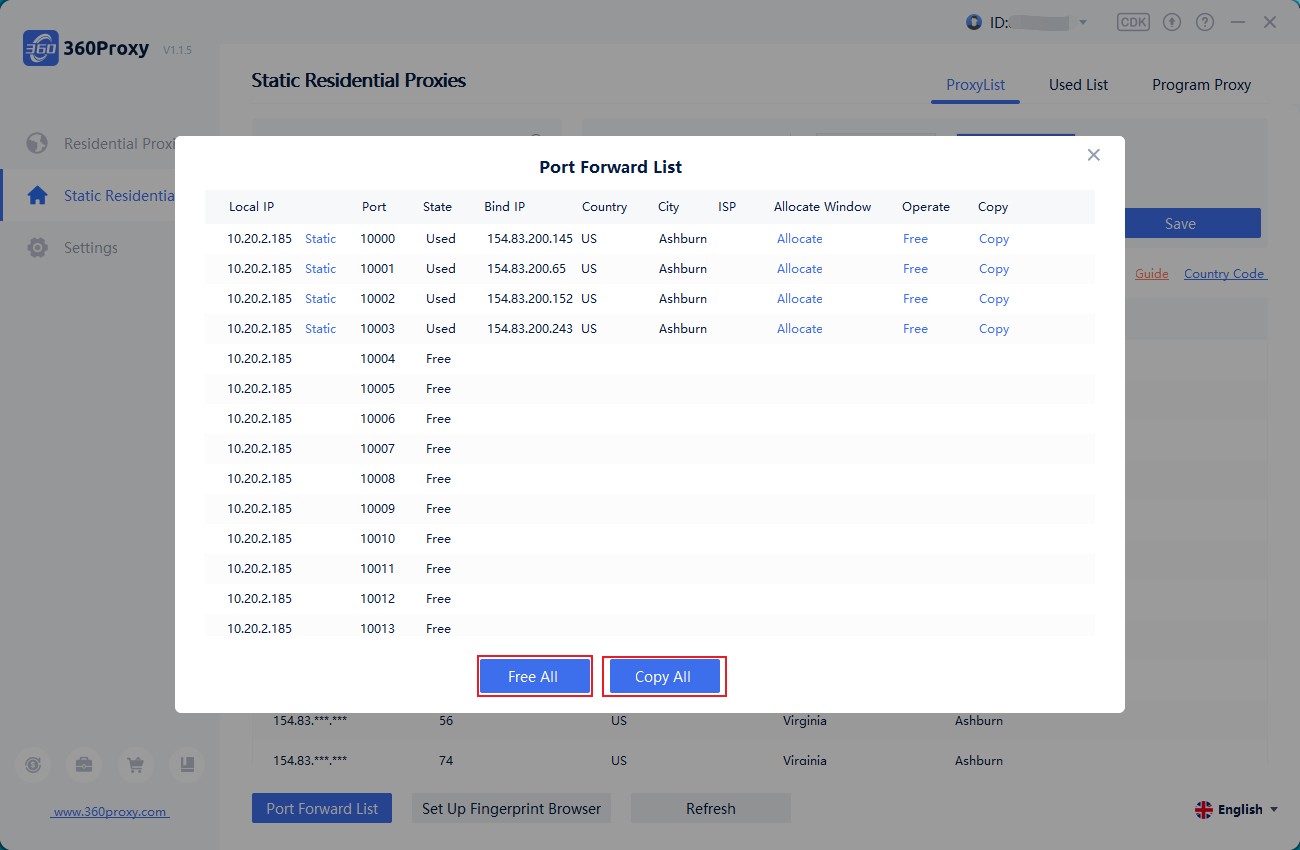 STEP3:After completing IP batch extraction, click the "Port Forwarding List" button to view the details of the extracted IP parameters. Click the "Copy All" button to complete the batch copy with one click. You can also click "Release All" to release the used ports.
2. Program proxy settings
STEP1:Find the "Program Proxy" option in the "Static Residential Proxy" and drag the EXE file of the application to the list for proxy. After completing the operation, click "Go ProxyList" to return to the static residential proxies list.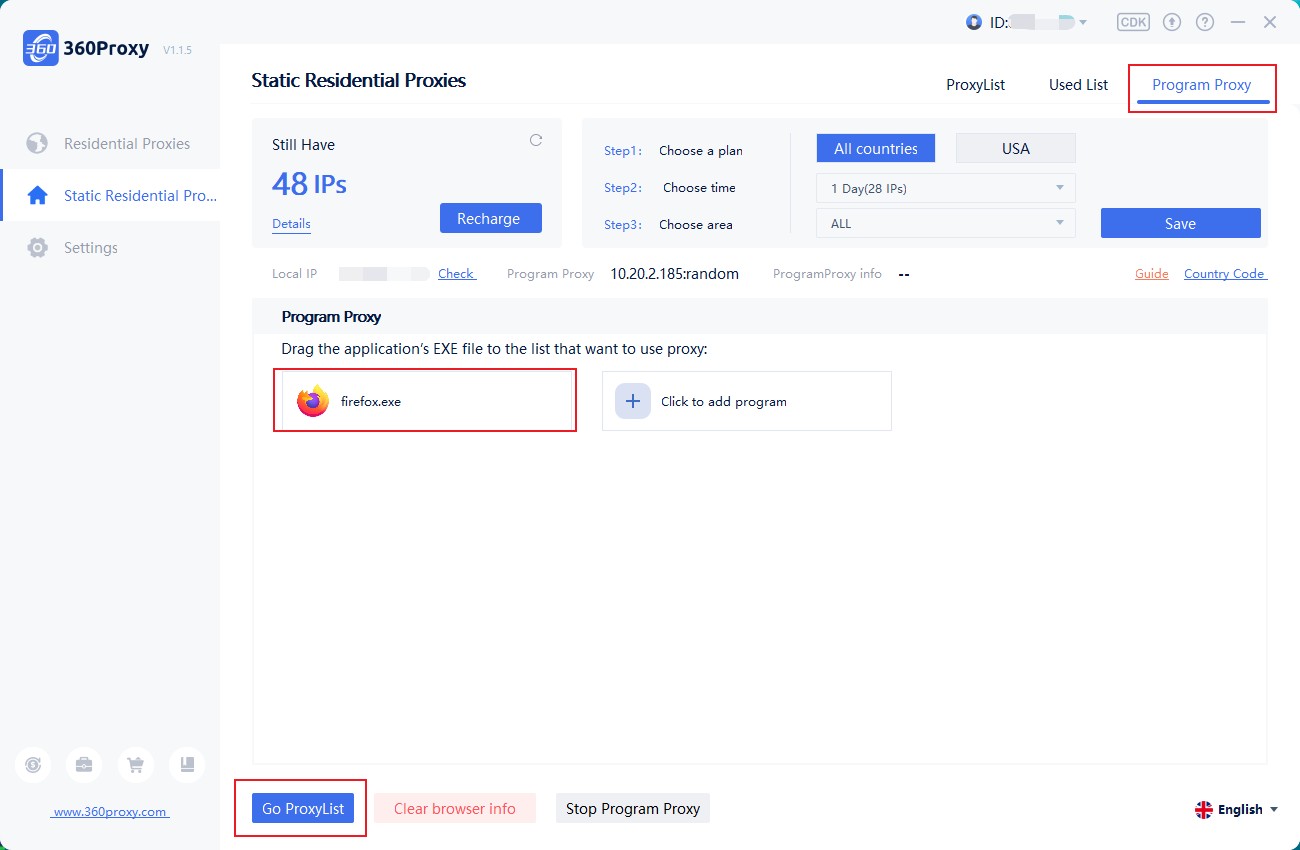 STEP2:Firstly, you can select the U.S/all countries to determine the static IP range you want to extract, and the system will automatically display a list of available IPs. Right click and select 'Program Proxy Connect ' to complete the extraction of static IP. If the extraction is successful, the IP address will be highlighted in red in the "Program Proxy Info".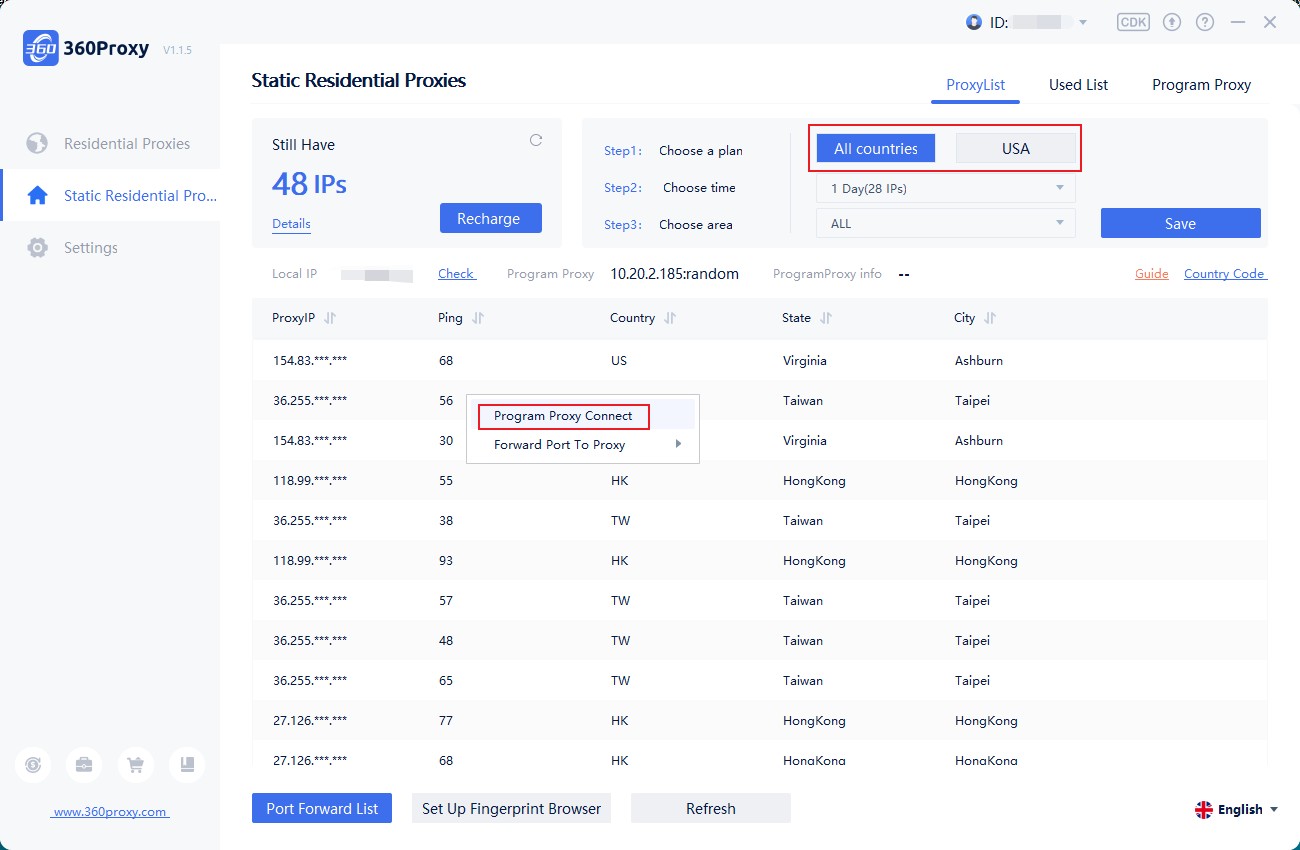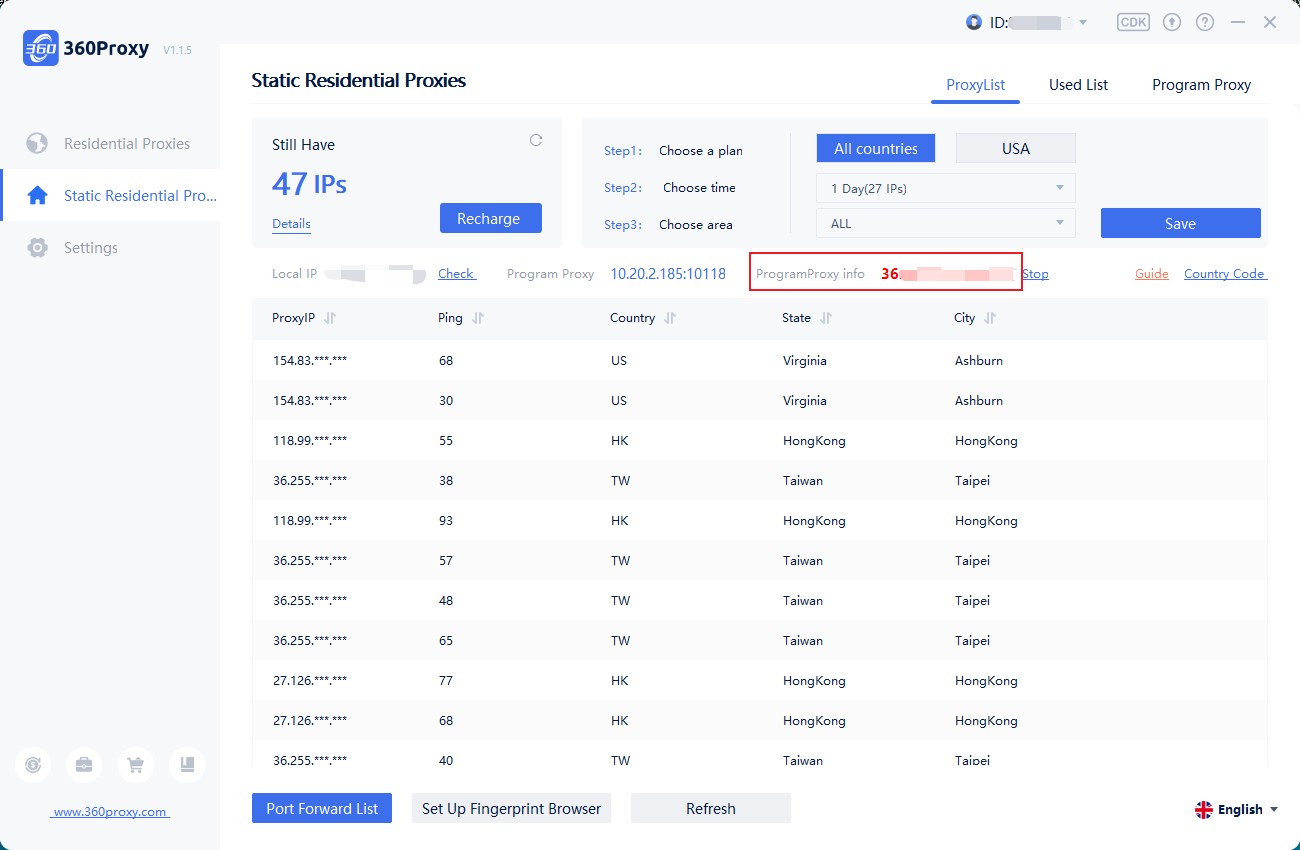 STEP3:①Click the 'Stop Process Proxy' button to end the program proxy operation.
②Click 'Clear Browser Info' to delete IP data from historical operations.