How to use Residential Proxies ?
STEP1:Click the 'Settings' button. Set the start and end port parameters in the "Basic Settings", with a maximum range of 0-500.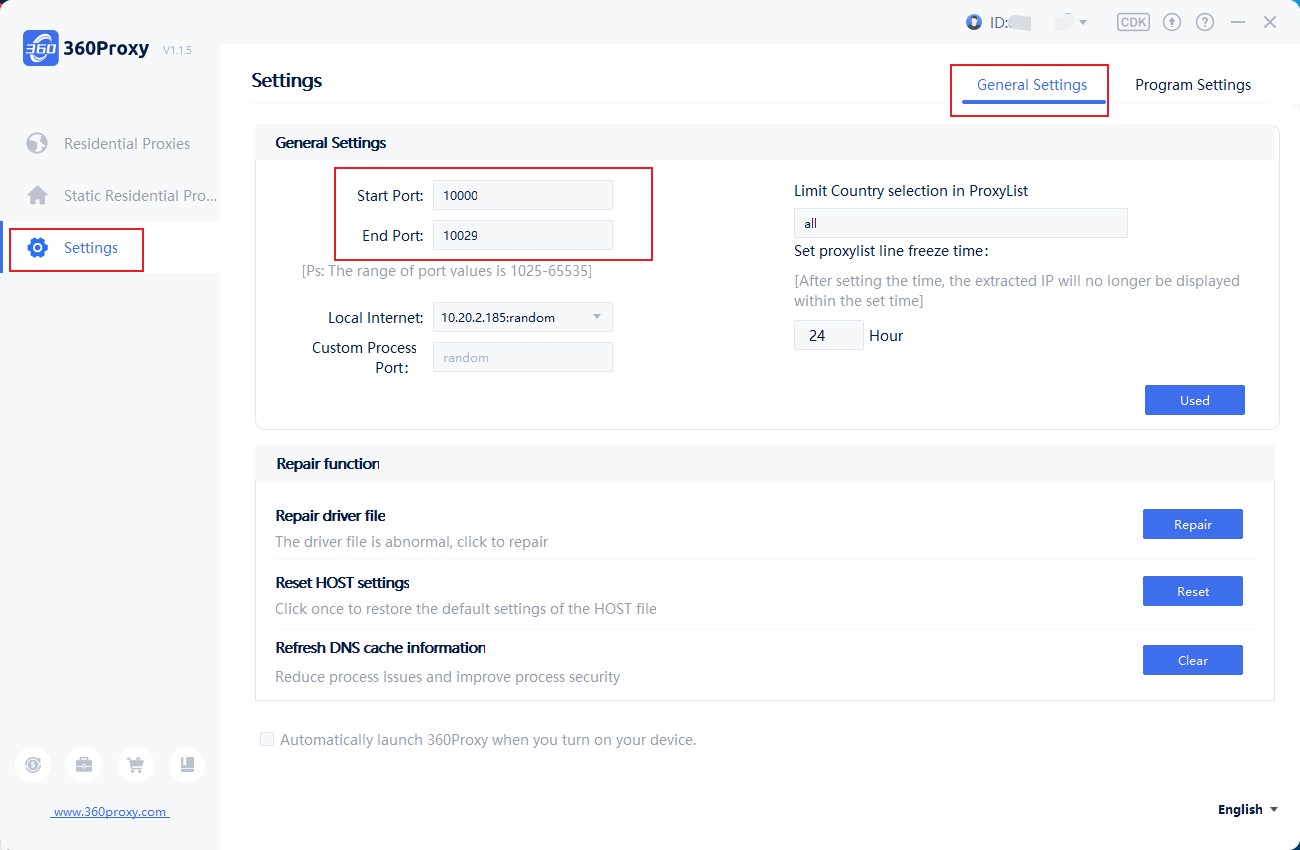 STEP2:Click on the "Residential Proxies" button to filter the desired country, state, and city, support postal code, ISP search, or optional IP segments, and click "Search" to obtain a list of available IPs.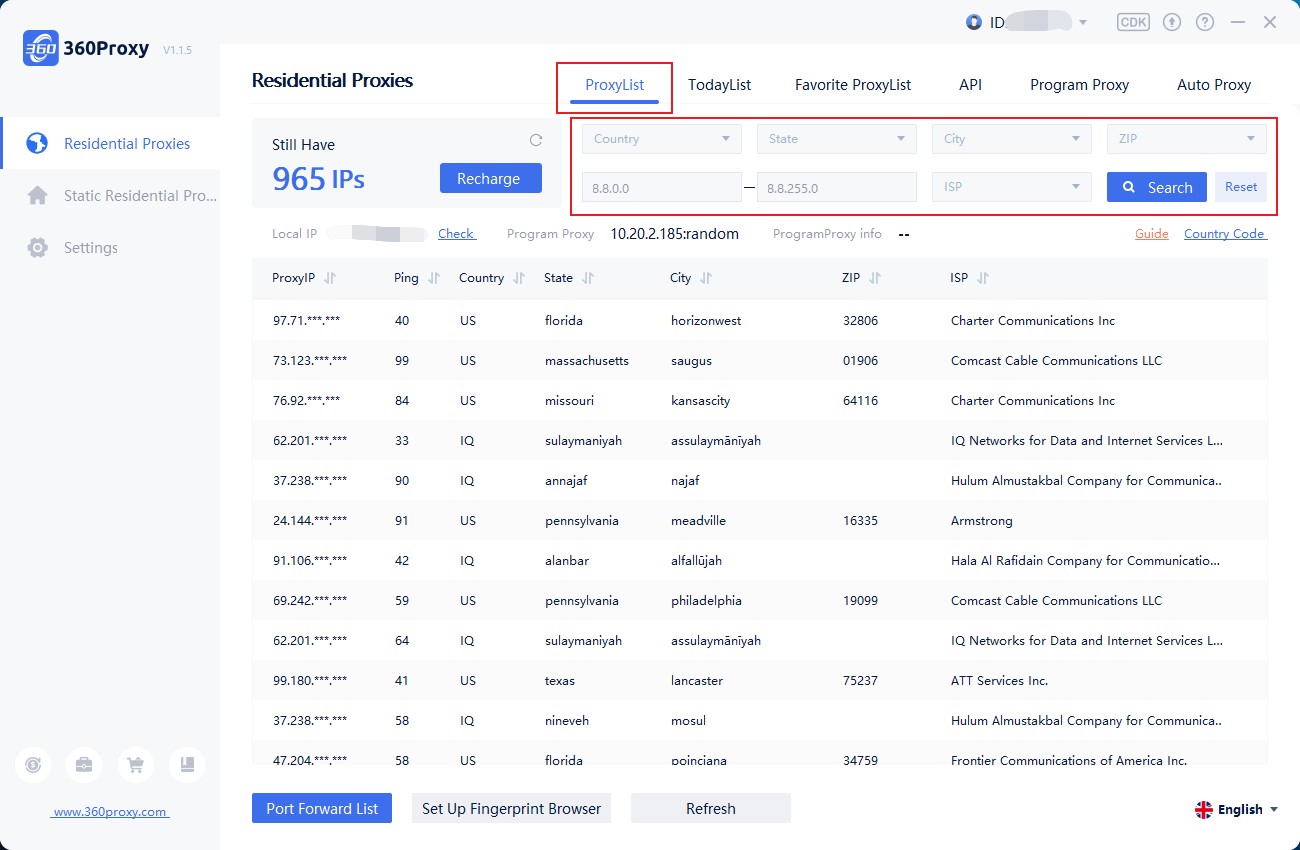 STEP3:Select a proxy in the IP list, right-click it, select the forwarding port to proxy, and select the proxy port location you want to forward from the drop-down list to complete IP extraction.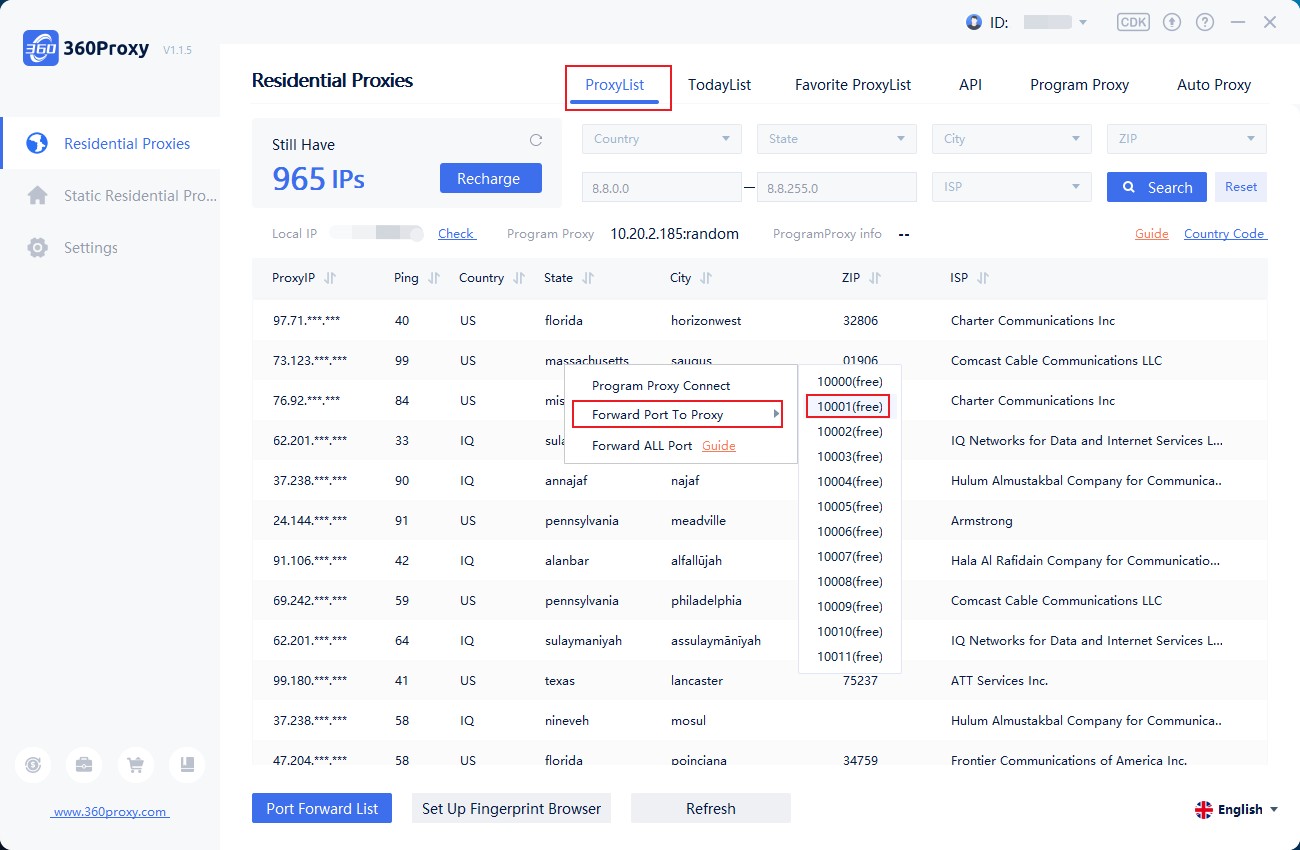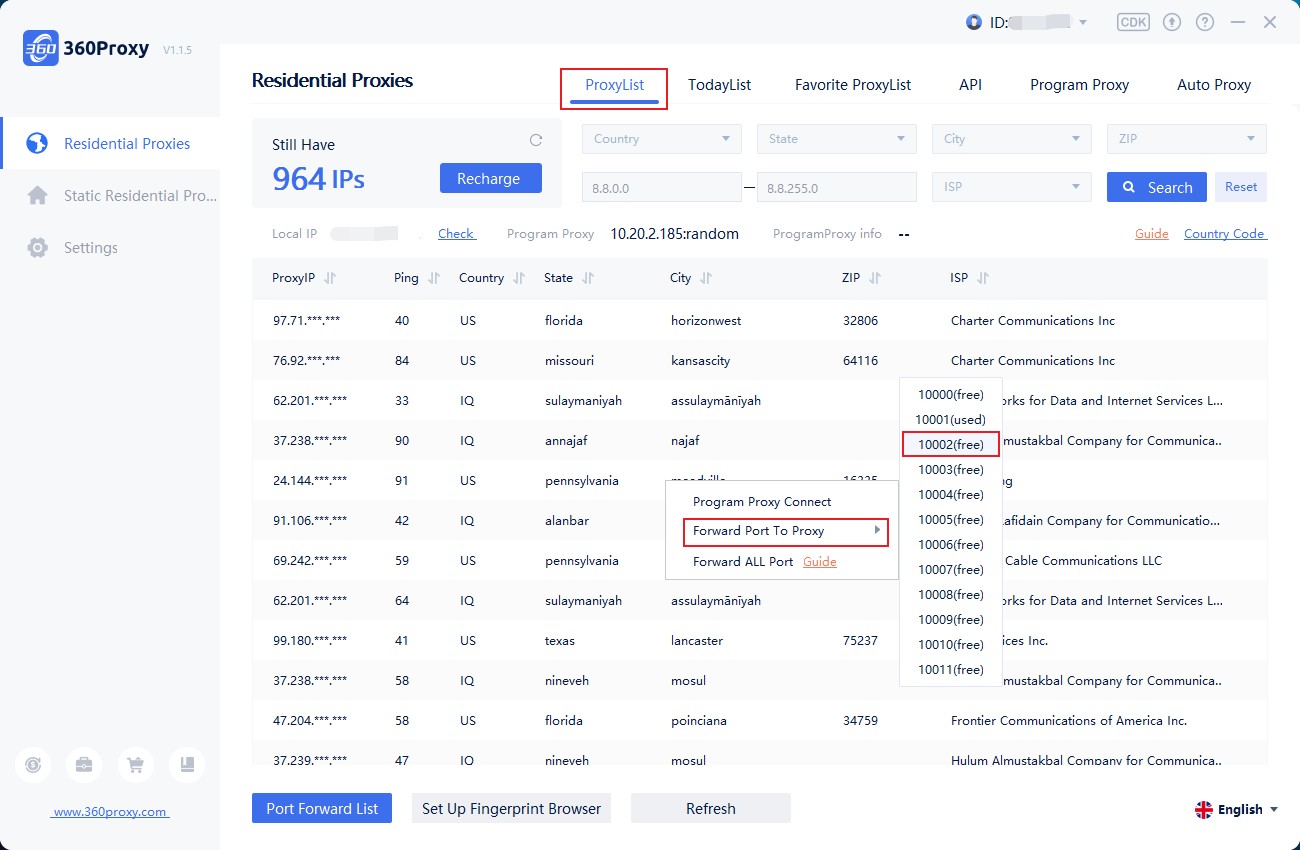 STEP4:Click on the "Port Forward List" button to obtain detailed port information. Click 'Copy' to directly copy the local IP address and port. Click 'Release' to release the port with one click.