How to log in with Vmlogin and set proxy?
Official website:https://www.vmlogin.us
1. Open the official website of VMLogin, register a VMLogin account and download the software (new users have a three-day free trial) (download link: https://www.vmlogin.us/download.html)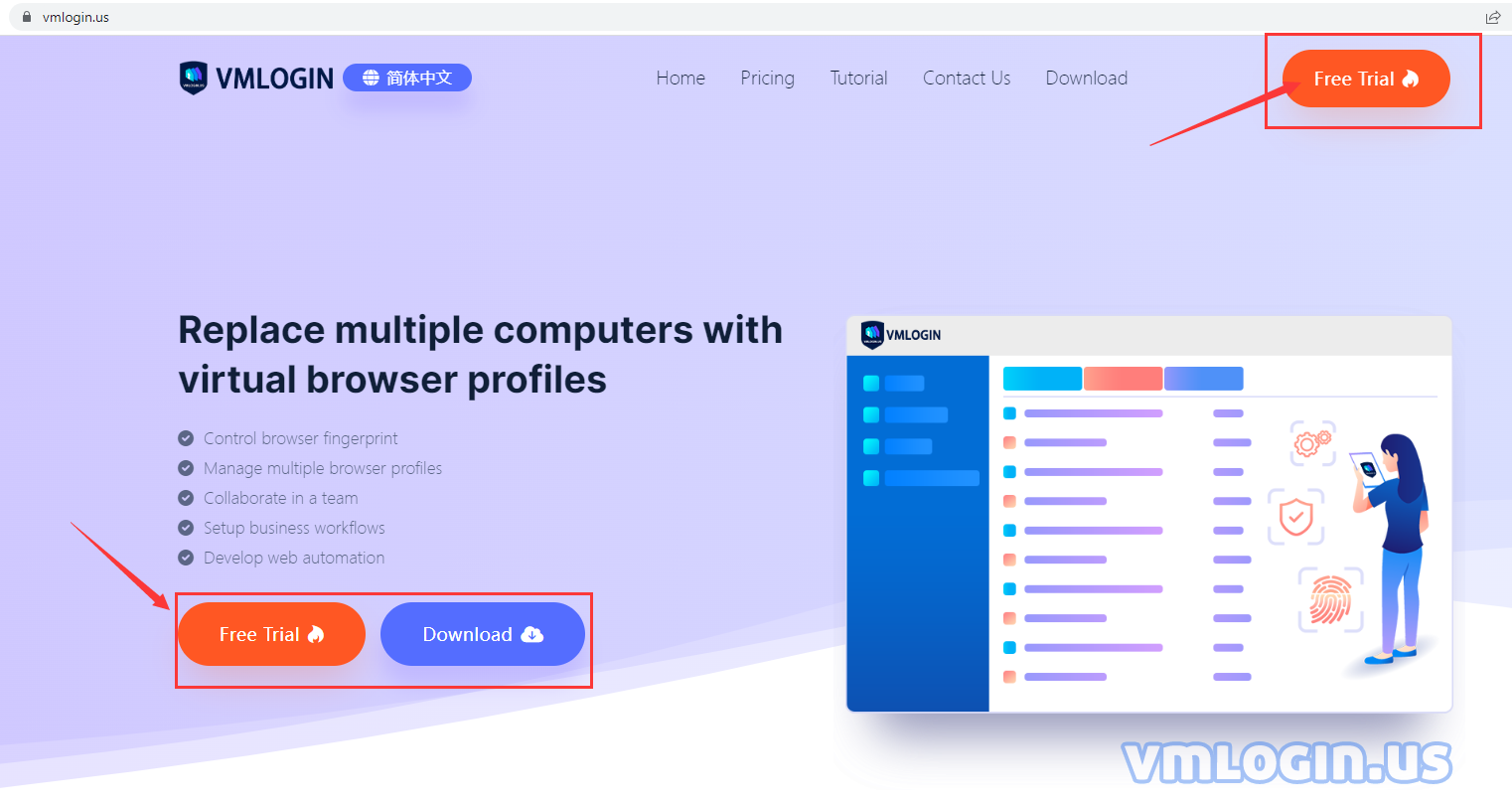 2. Open the VMLogin client. Click "New Browser Profile";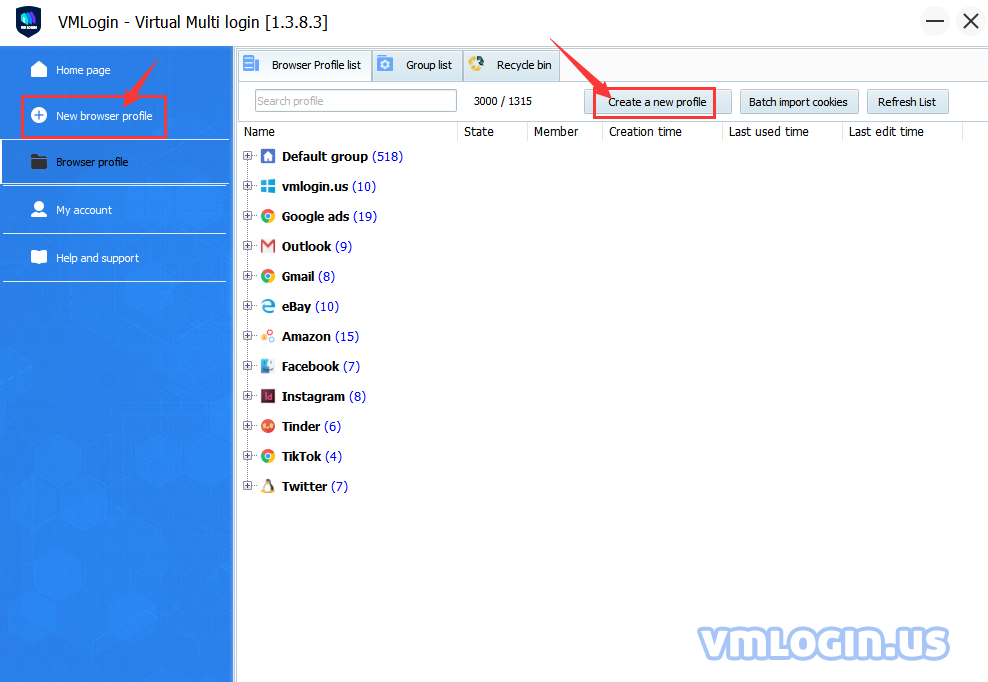 3. Set the "proxy server" in the "basic configuration" of the browser;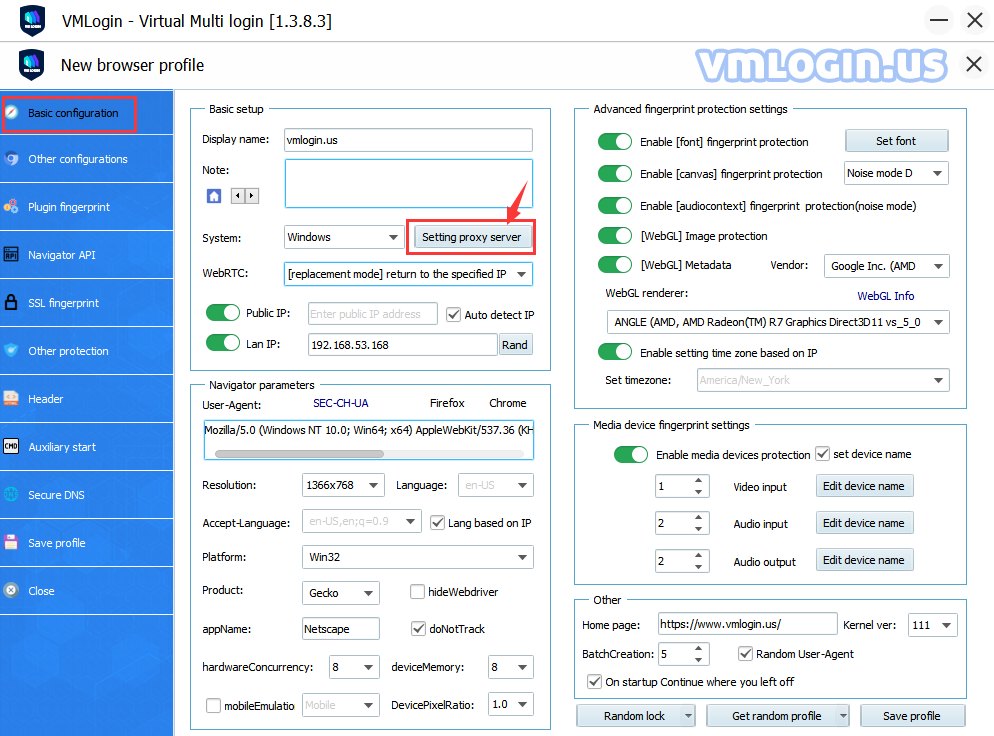 4. Enable "Proxy Server", enter the proxy type SOCKS5 of 360Proxy, enter the IP and port, and click "Test Proxy";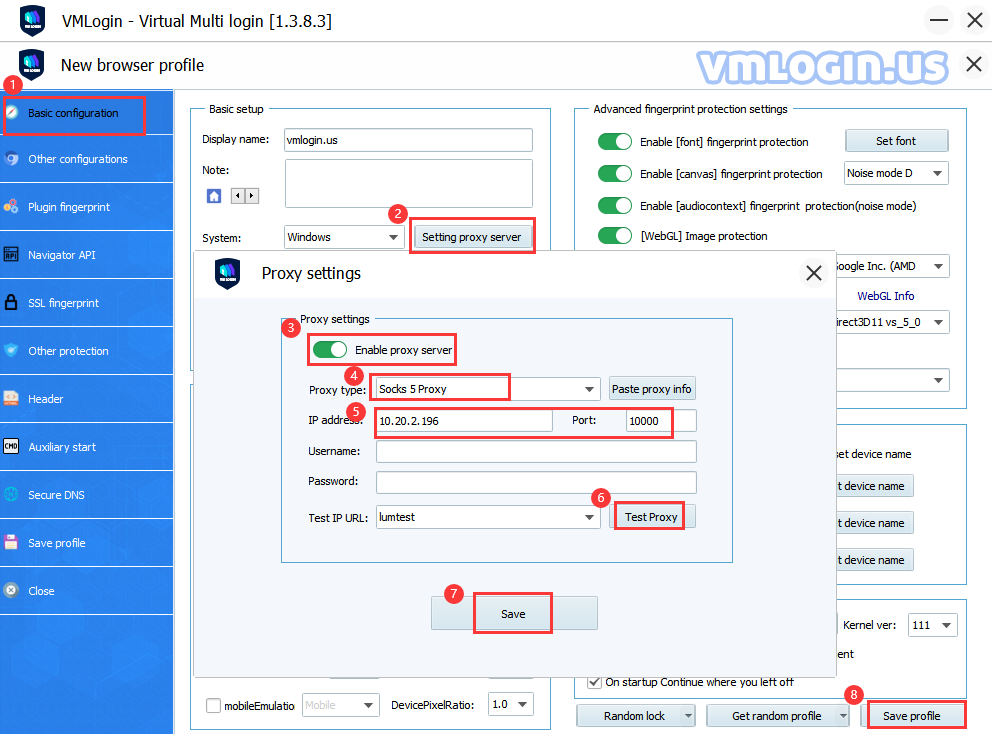 5. After the test is successful, click "Save Settings", and then save the browser to open and use it.