How to log in with Morelogin and set proxy ?
Using 360Proxy with Morelogin, the process is really simple.
Official website: https://www.morelogin.com/
1. The first thing you need in 360 proxy website (https://www.360proxy.com/) registered an account, and then download the software and log in.
2. Open the software and select ProxyList. Filter the country/state/city and click "Search" to get a list of IP addresses in the target region.
You can also search the zip code of the target city or the target IP segment quickly.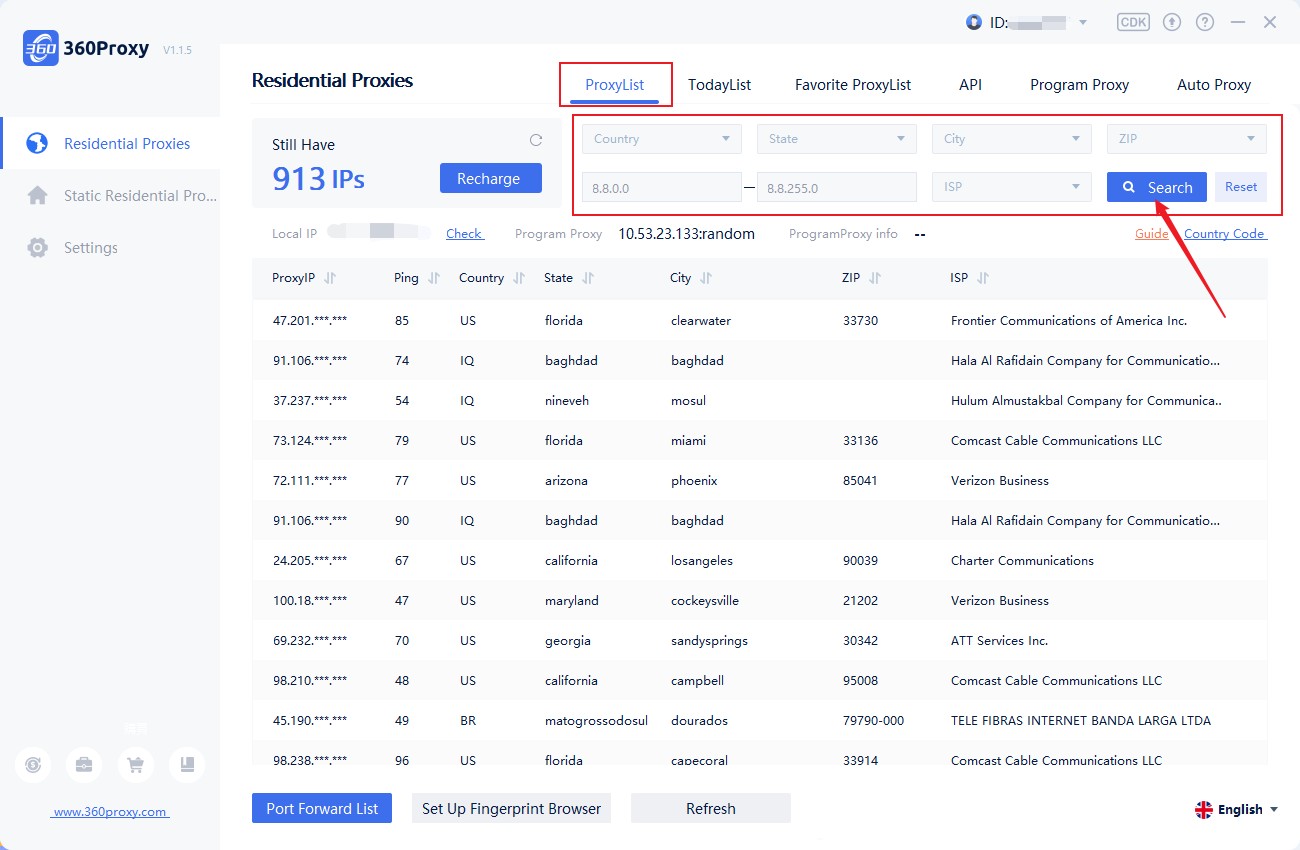 3. On the ProxyList page, right-click to set the local port.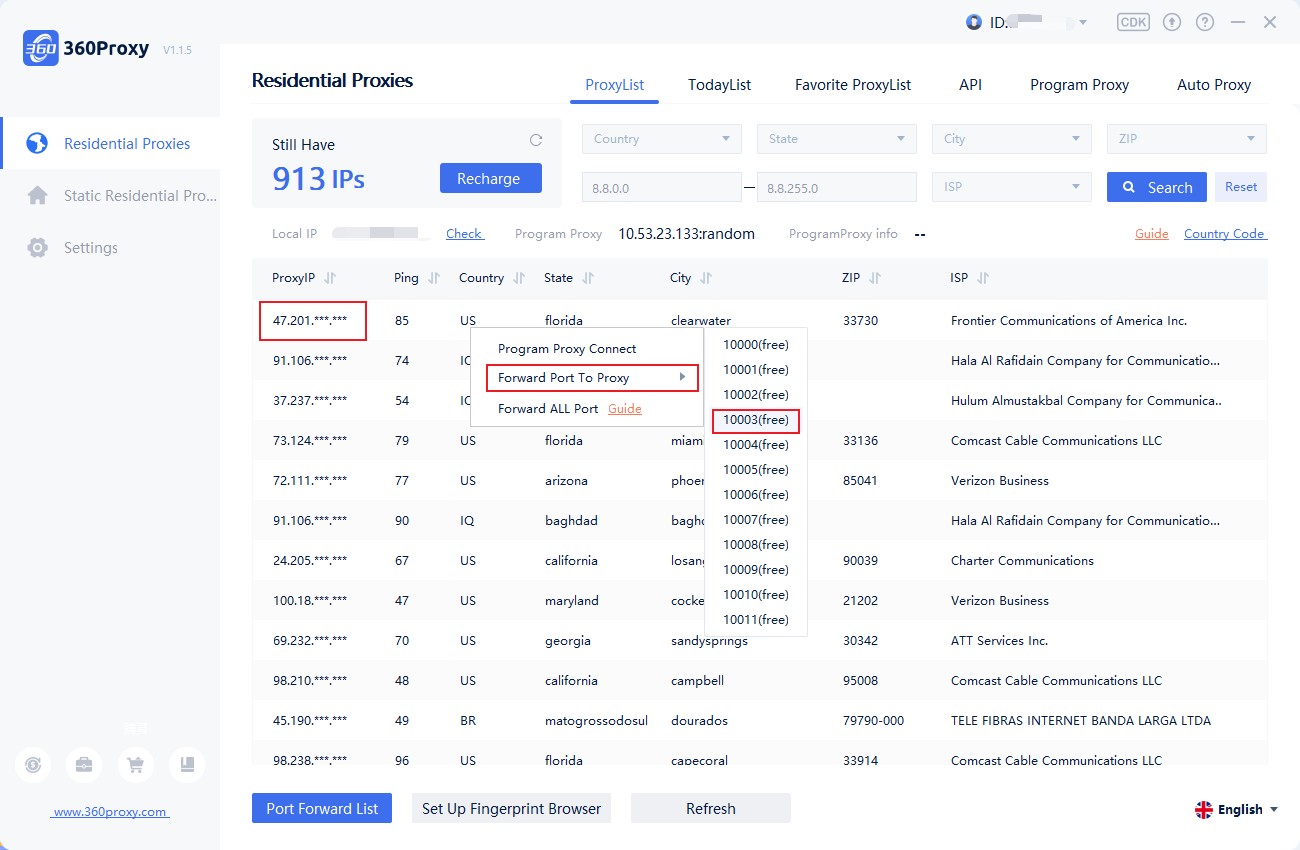 4. Click PortForwardList to copy the local IP address and port.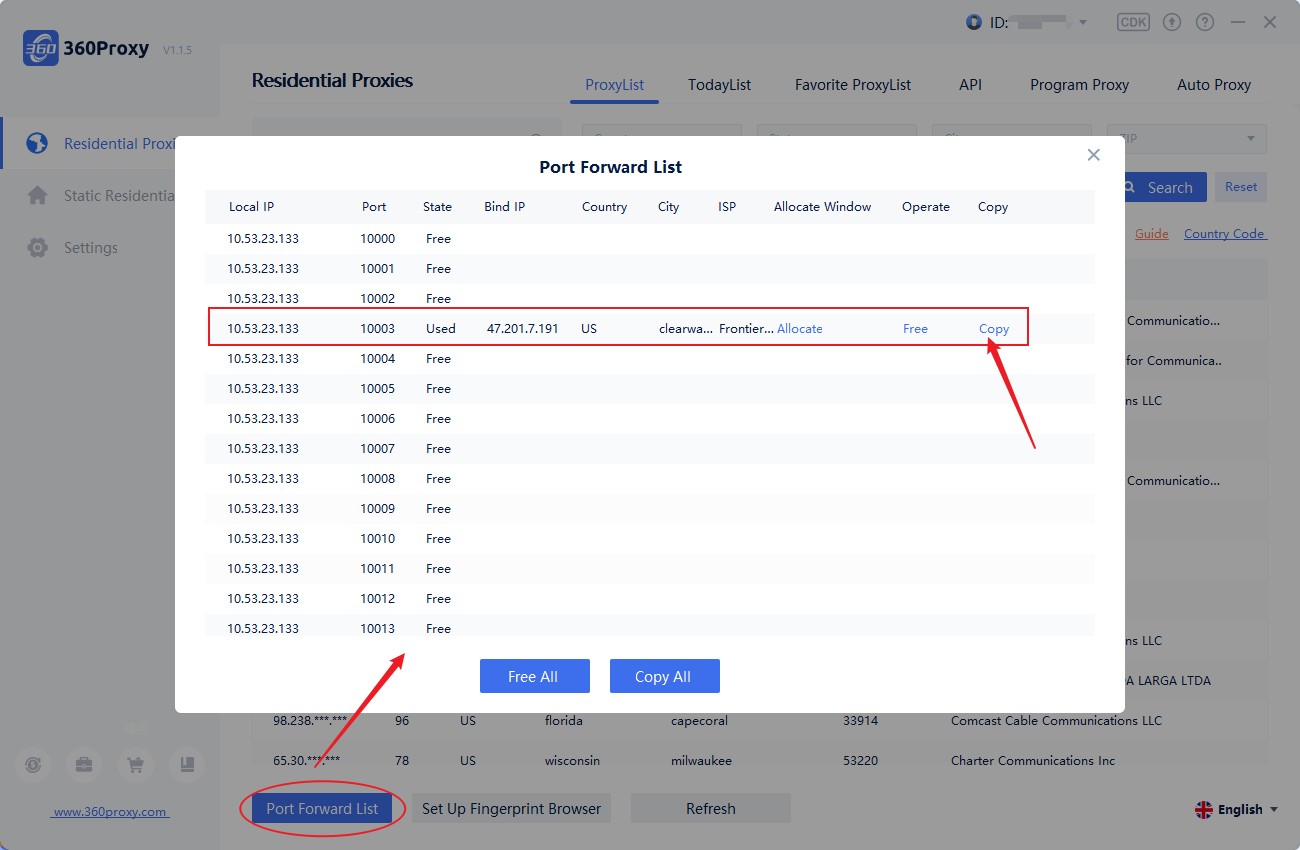 5. Open the MoreLogin software and select proxy settings.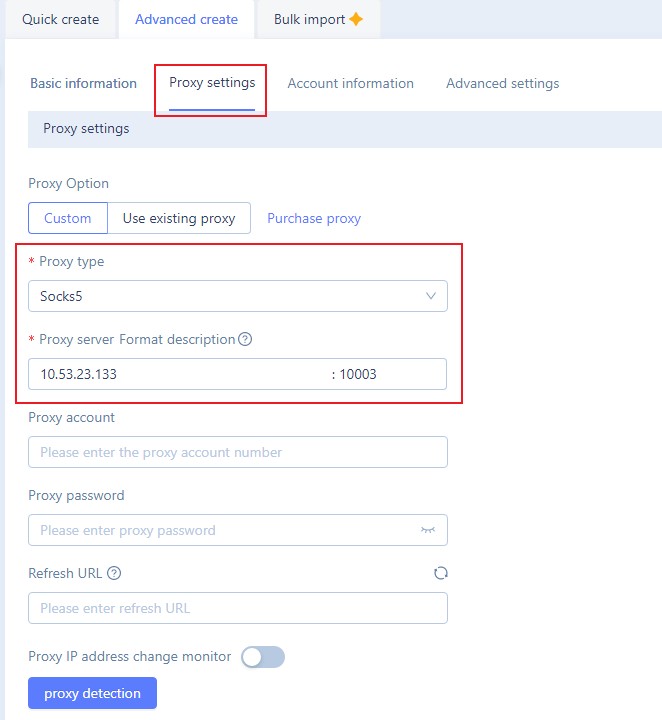 6. Click the "proxy detection" button. The check proxy is connected successfully.