Multi-port forwarding setting
STEP1:Click the "Settings" button to set the starting port parameters in the "General Settings" section. For example, if your start port parameter is 10000 and you want to extract 30 IPs, you can set the end port to 10029. (The maximum interval range remains between 0 and 500)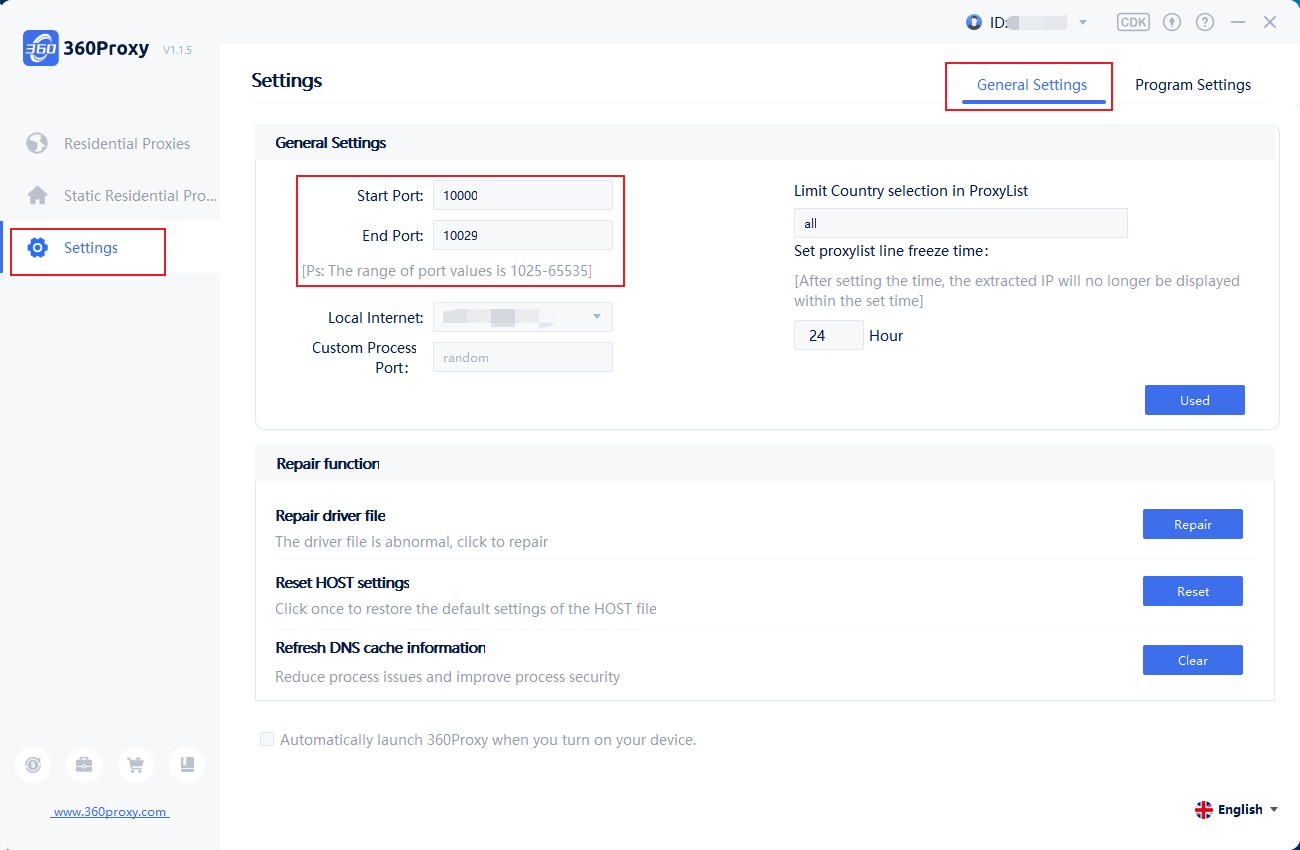 STEP2:Find the "ProxyList" option in the Residential proxy, and you can enter the country, state, city, postal code, ISP you want to filter in the search bar. You can also choose the IP segment to obtain the IP list information you want.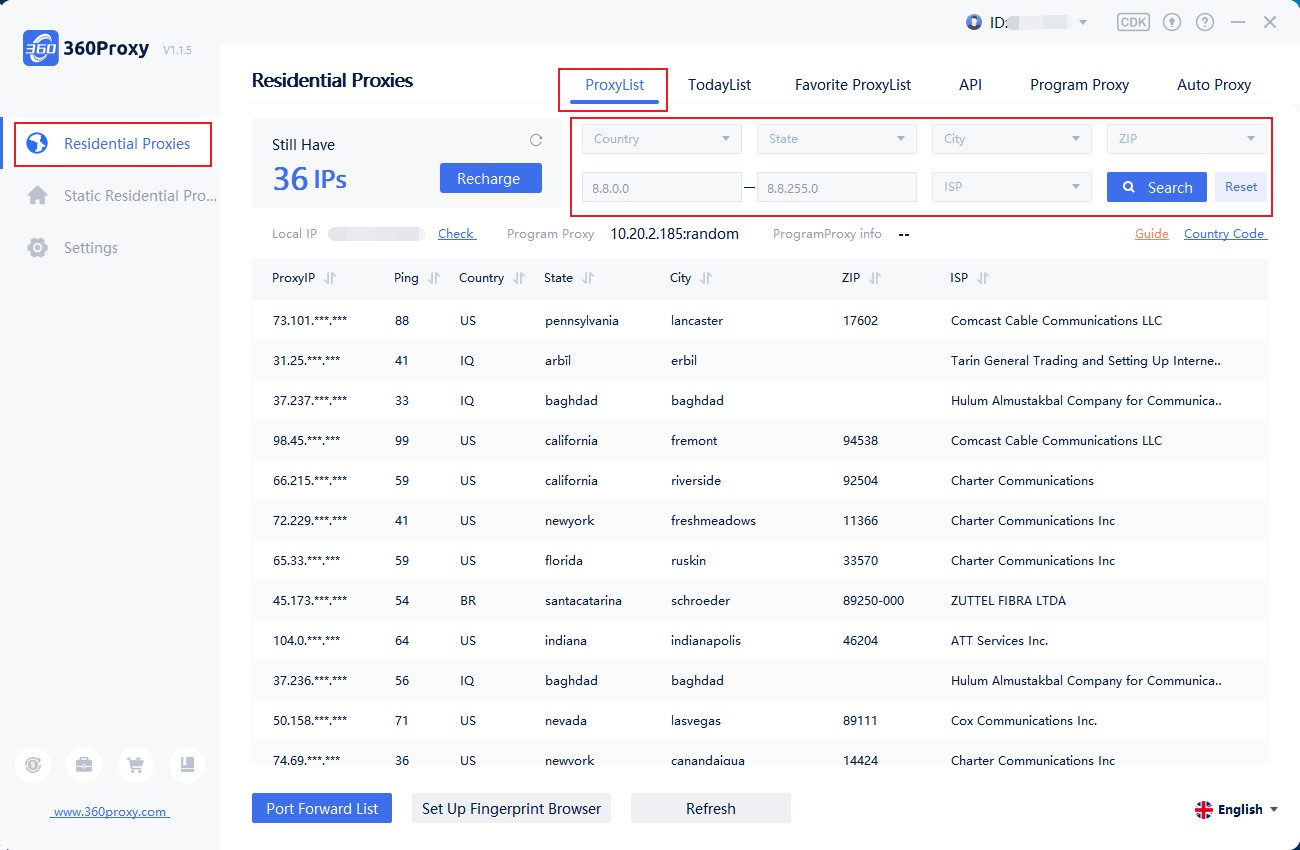 STEP3:Select any IP, right-click and select the 'Forward All Ports' button to complete the batch extraction of IPs.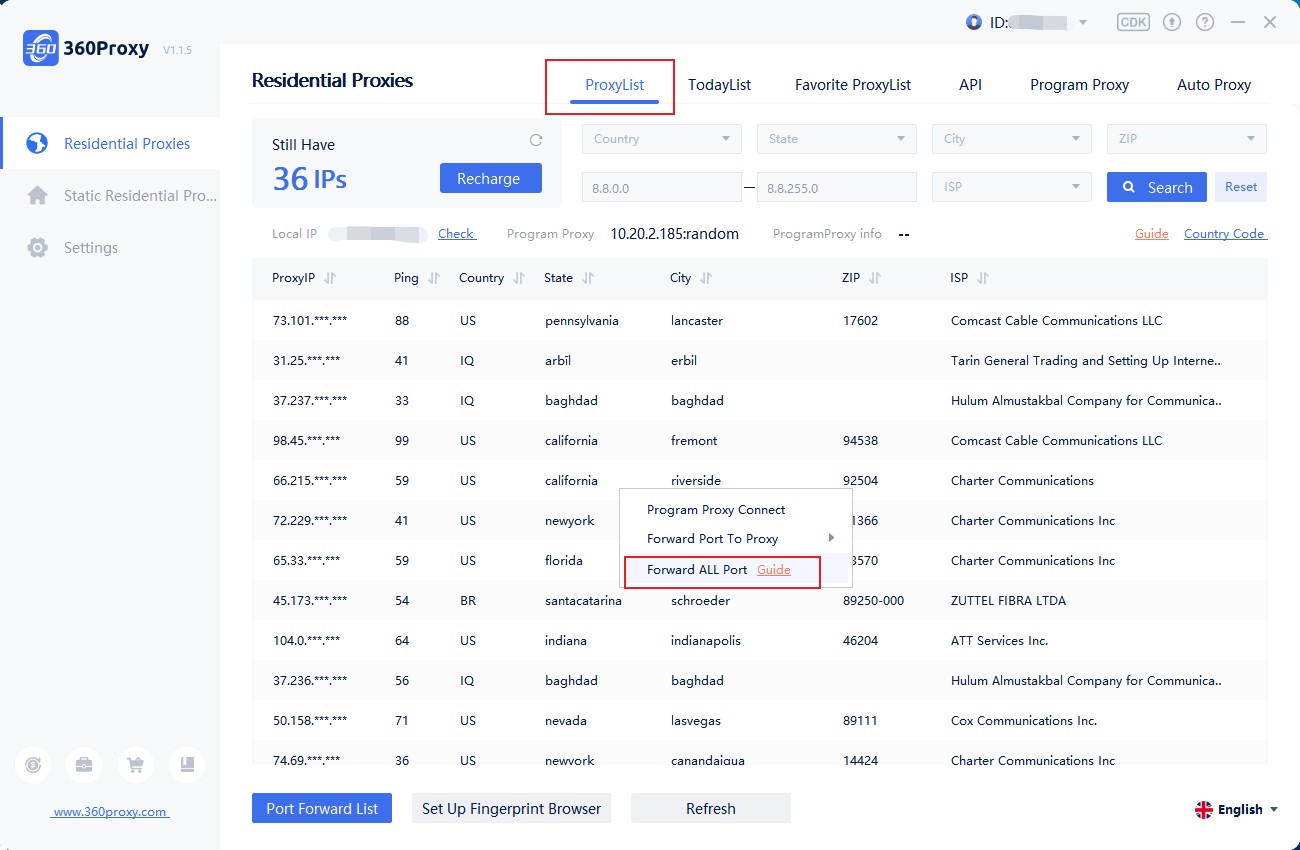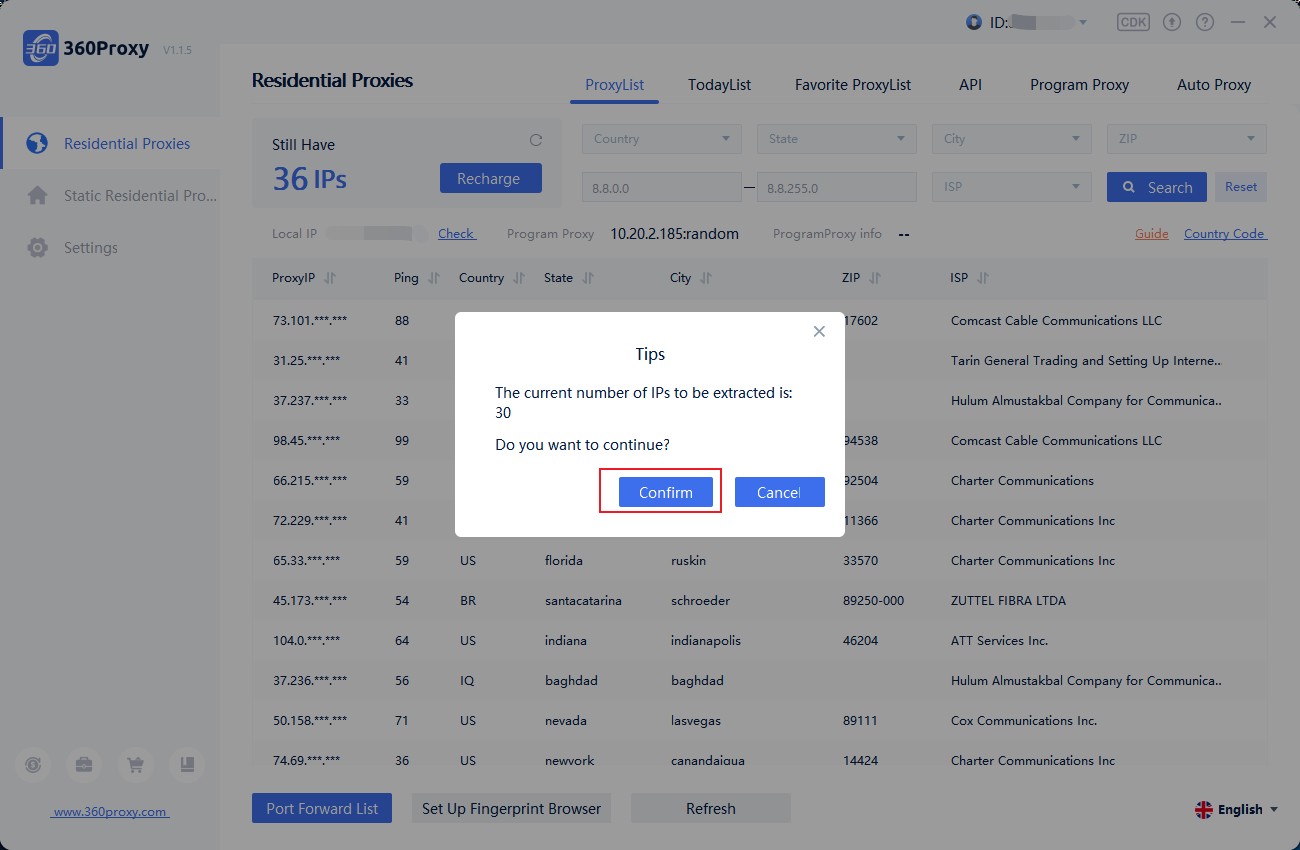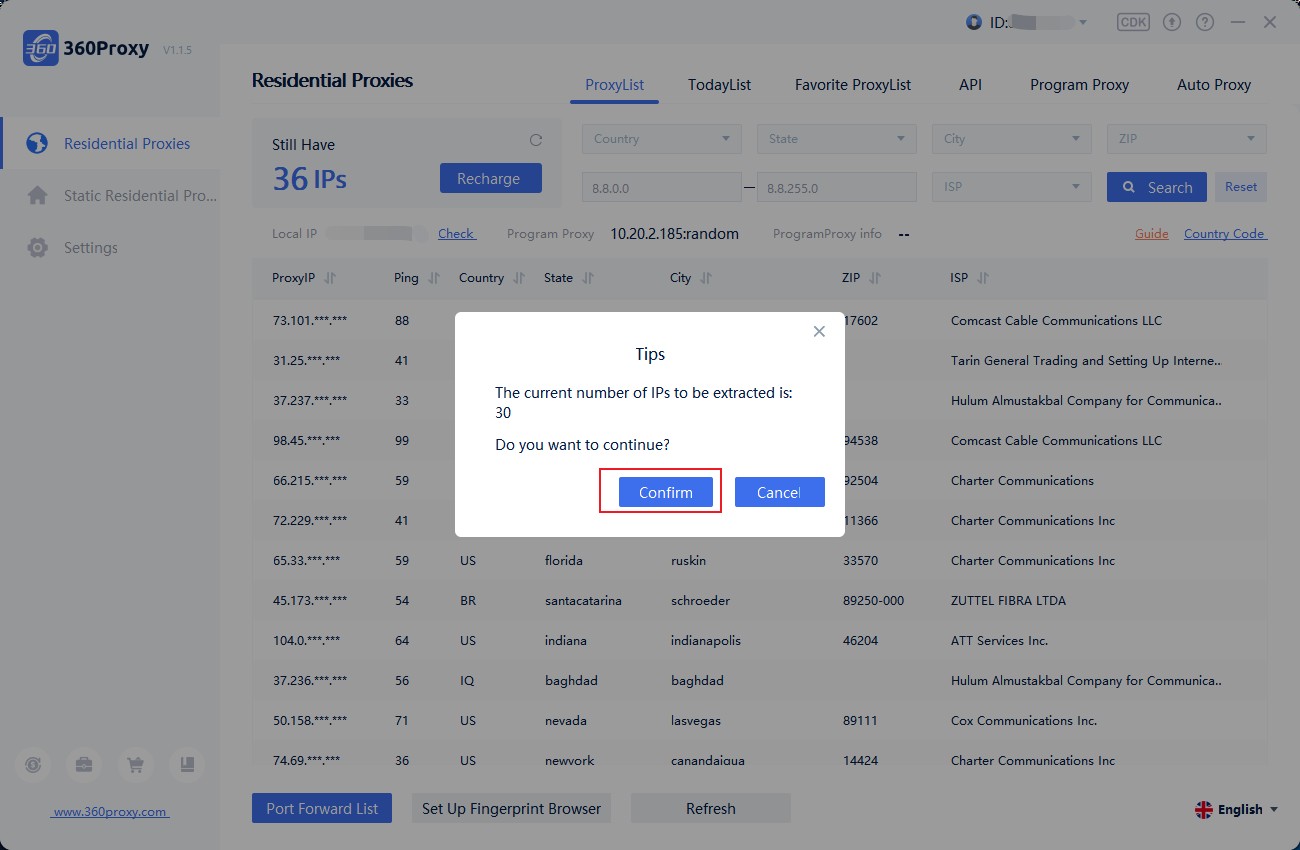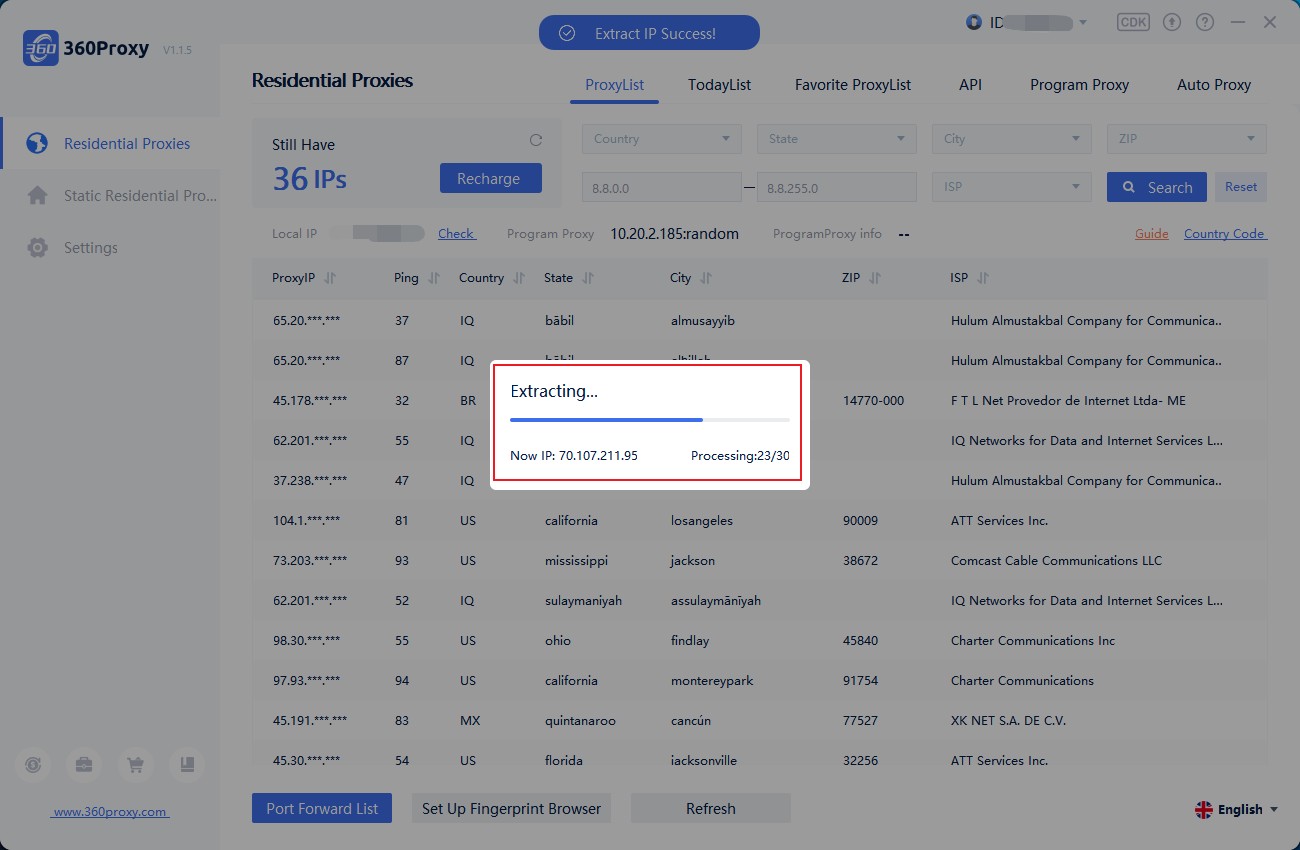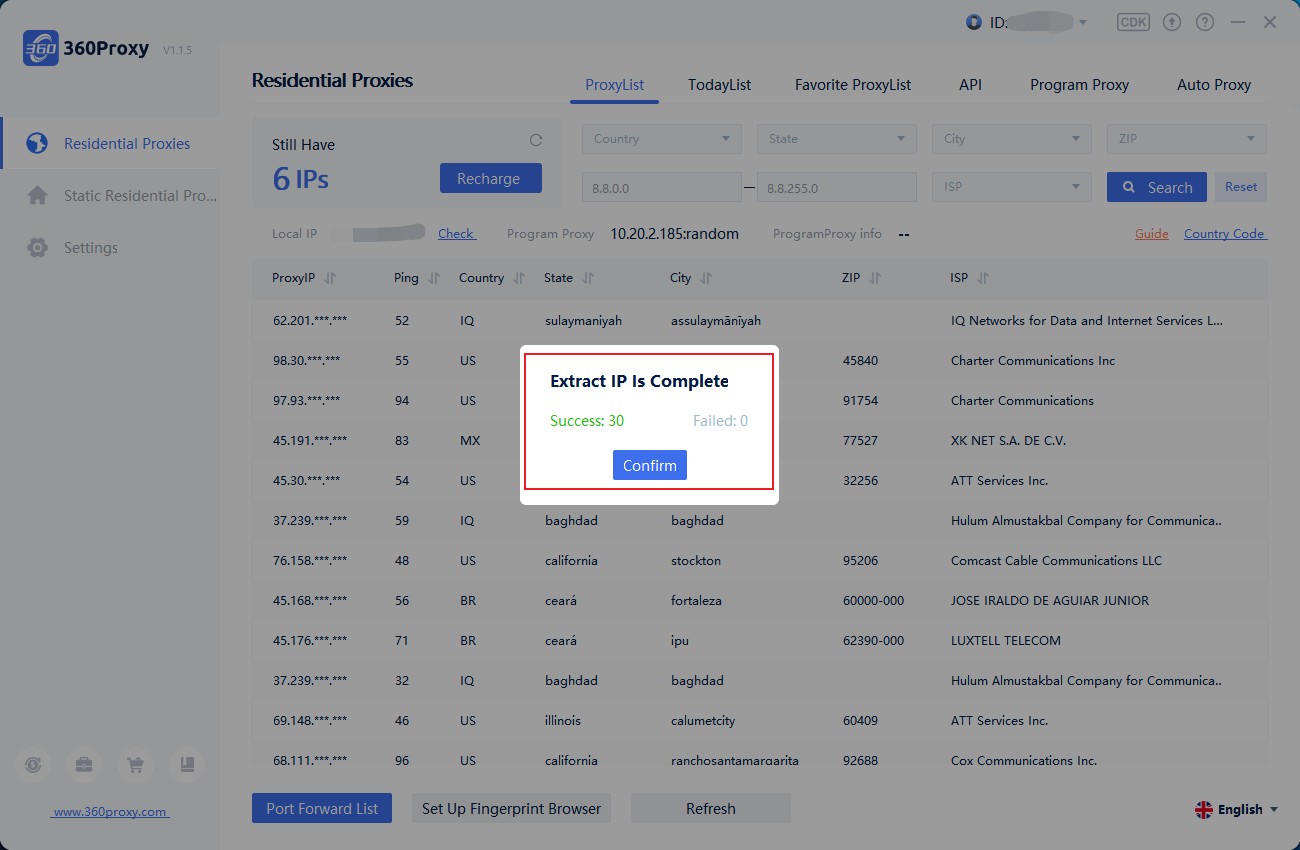 STEP4:After completing the batch extraction of IP, click the "Port Forwarding List" button to view the extracted IP detailed parameters. Click the 'Copy All' button to complete the batch copy.Click "Free All" to release all extracted IPs.