General Settings
Click the "Settings" button, and you can adjust the software related configurations according to your preferences.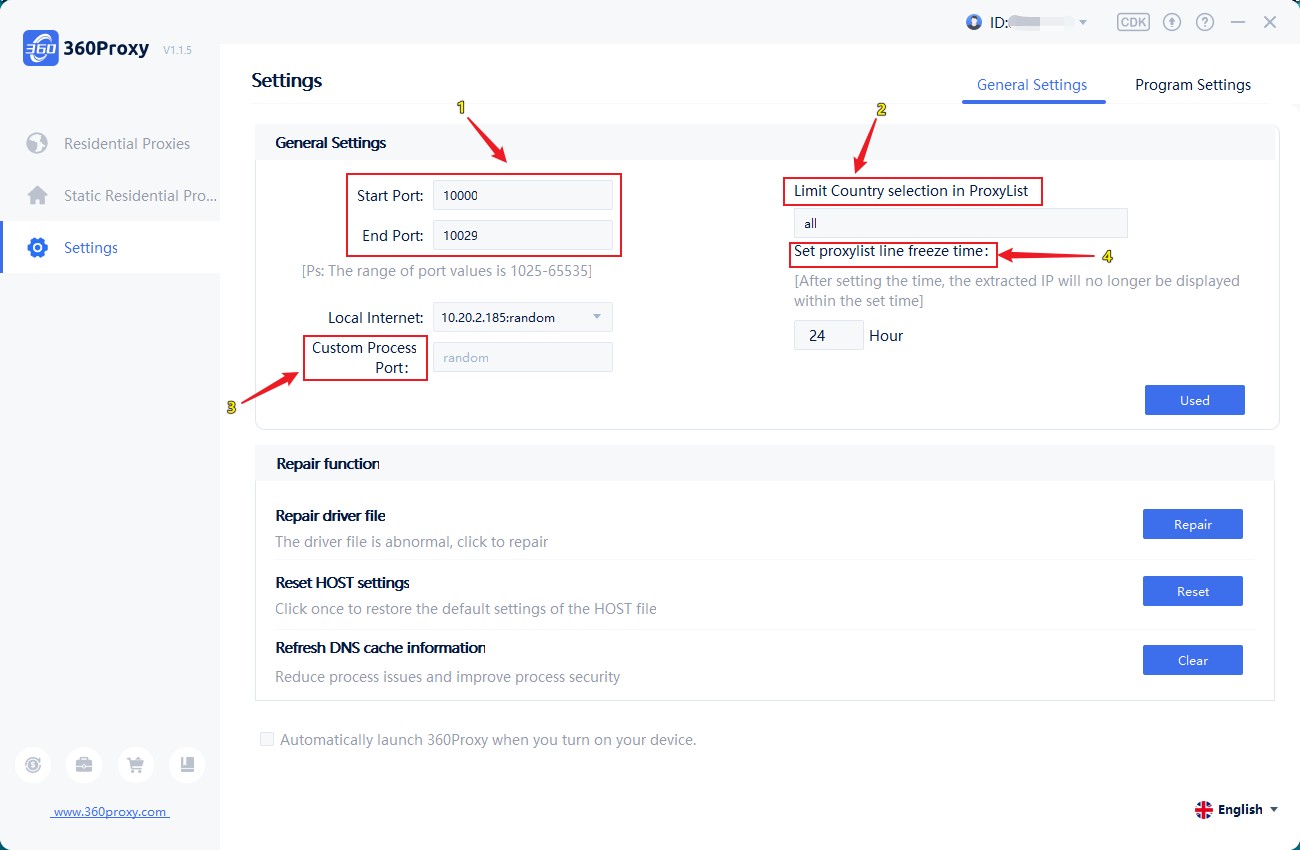 ①Settings for start and end ports: Set the range of start and end ports,The range between the maximum and minimum ports should be maintained between 0 and 500.
②Limit Country selection in Proxylist: Enter the country/region code here and select the location you wish to represent.After successful setup, the system will hide your local IP address and display the IP address of the region you have selected.
③Custom Process Port: You can set the required IP port range here,The port value range remains between 1025 and 65535.
④Set proxylist line freeze time: Within the time range you set, the system will automatically hide the IP address you extracted, with a selection range of 0-24.