Program Setting
Click the "Settings" button, and you can adjust the software related configurations according to your preferences.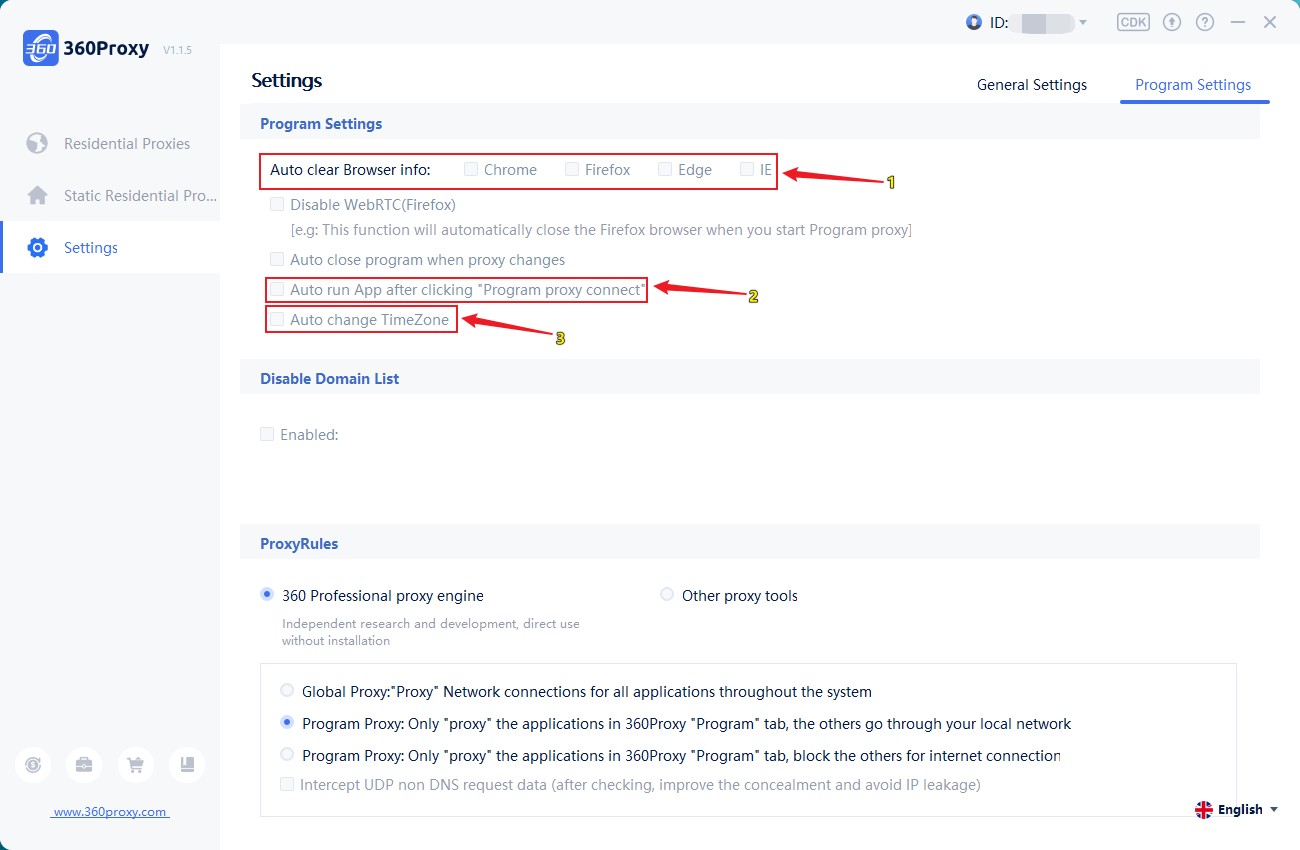 ① By clicking this option, you can automatically clear the cache from browsers such as "Chrome", "Firefox", "Edge", and "IE", which can speed up browser operation.
② Select this parameter to automatically run the app when the proxy process successfully connects
③ After selecting this option, the system will automatically change the time zone when starting the Program proxy.