Choose to subscribe and start using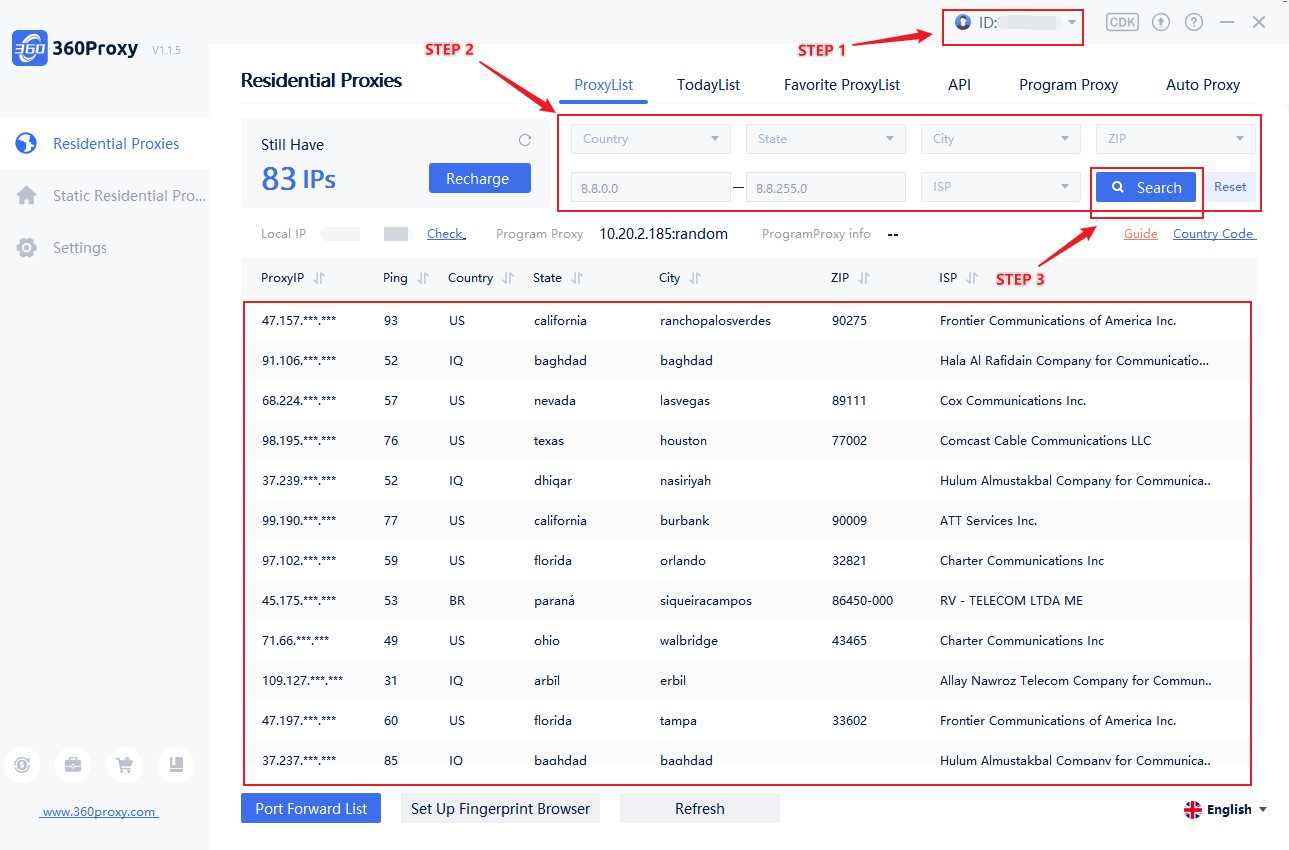 STEP1:Open the 360 Proxy software and enter your username and password to log in to your personal account.
STEP2:You can filter the required proxy IP by selecting country, state, city, postal code, Isp, and customize the IP segment. Relevant codes can be found in the "country code" below.
STEP3:Click on the 'Search' button. After the retrieval is completed, you can also click the "Refresh" button to update the IP list information.