Firefox browser
Step 1
Configuration proxy.
Step 2
Download and install Firefox.
Step 3
To install the proxy extension on your browser:
1. Open the Application menu - Plug-ins and Themes.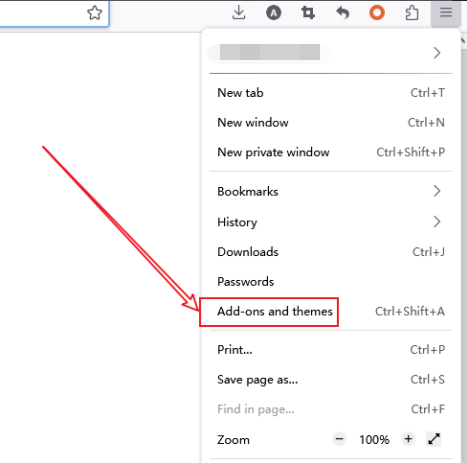 2. Search: SwichyOmega.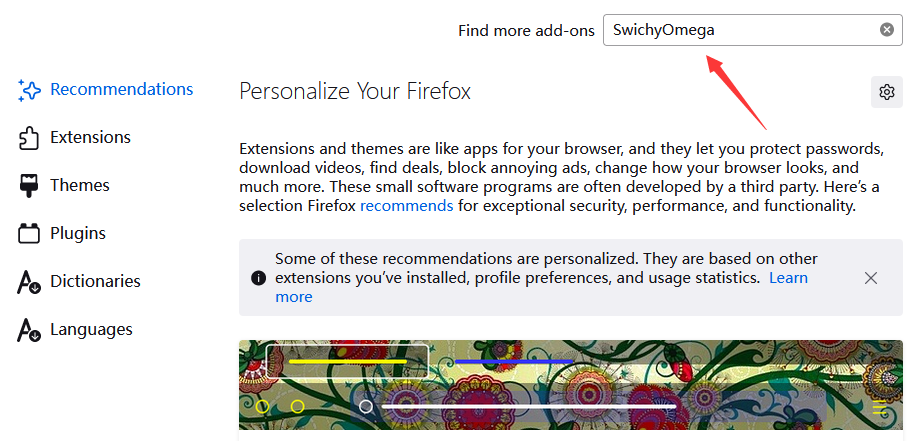 3. Download Proxy SwitchyOmega and add it to Firefox.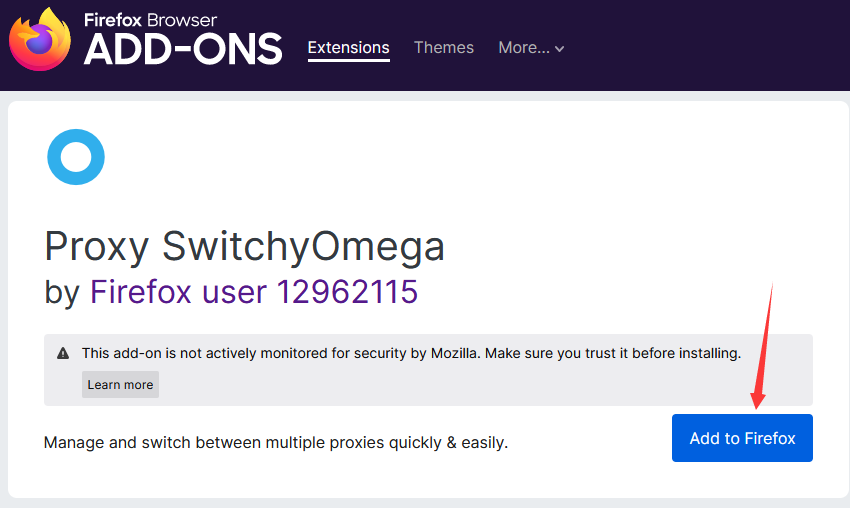 Step 4
Add proxy Settings to the browser
1. Create a configuration file named 360 proxy, select SOCKS5, enter the local IP address and port, and click Apply Changes.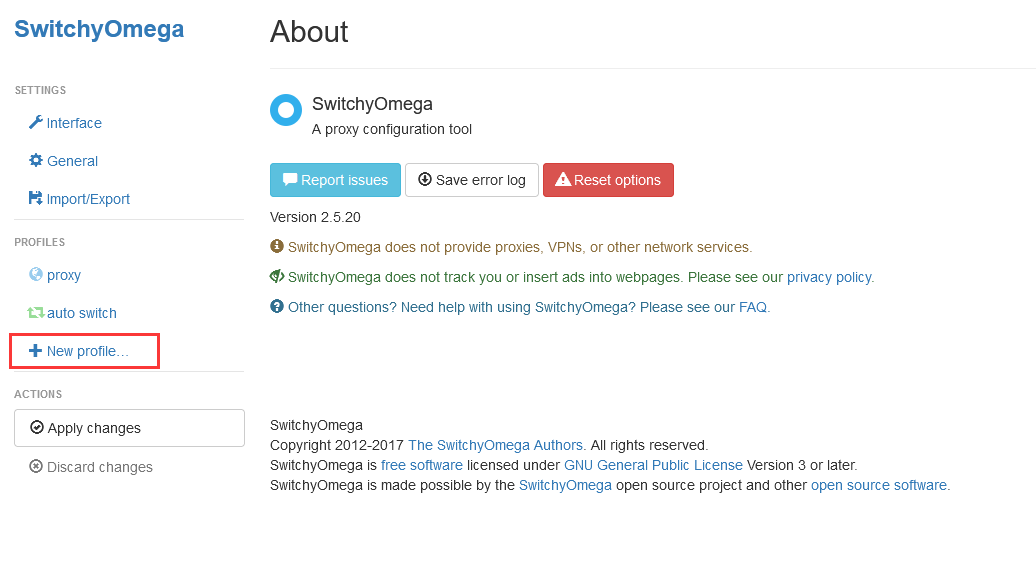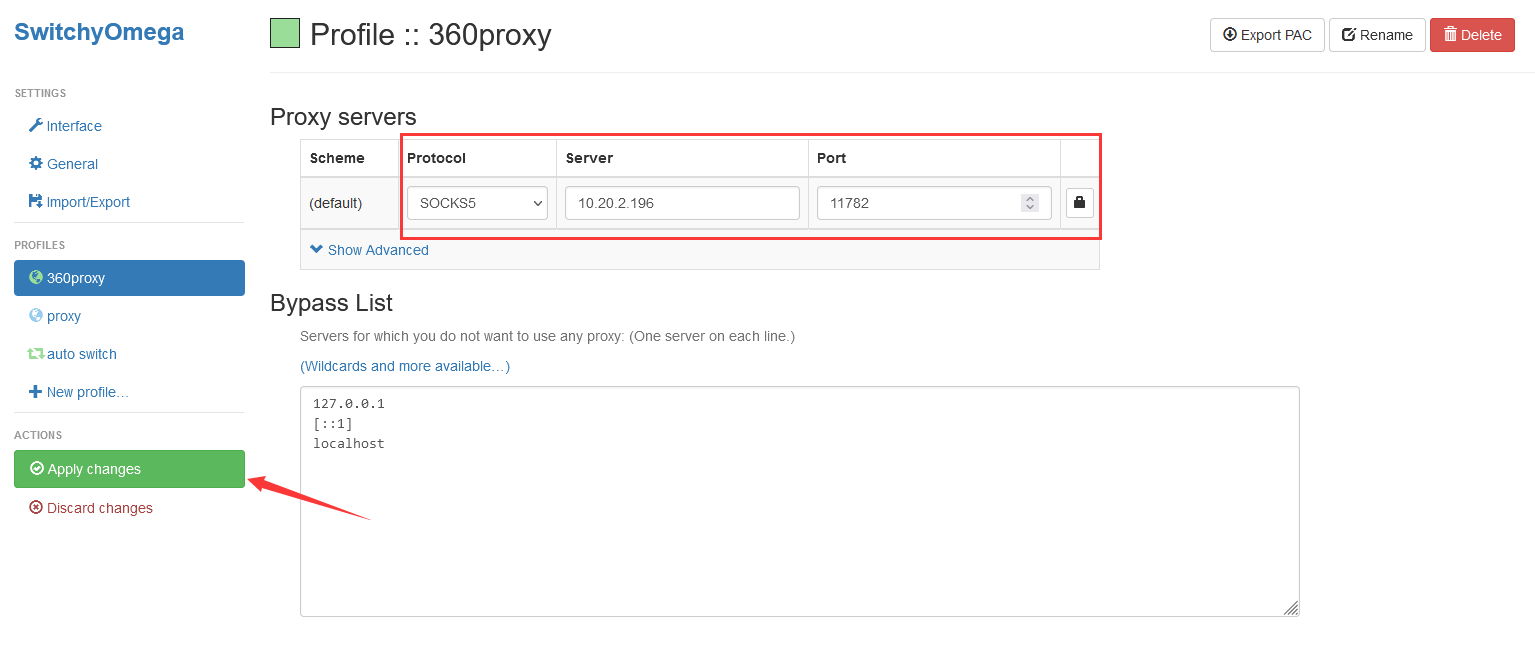 2. Click the extension icon in the upper right corner of Firefox: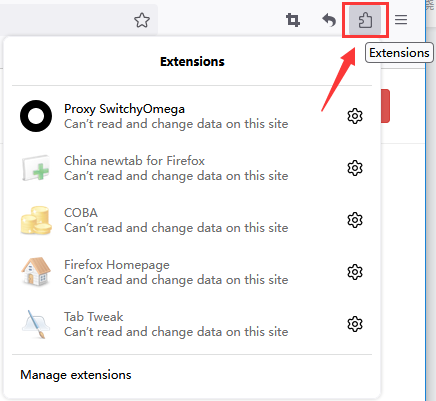 Open SwitchyOmega:
If you want to use it, select 360proxy profile. If this parameter is not used, Cancel Direct Connection 360proxy.